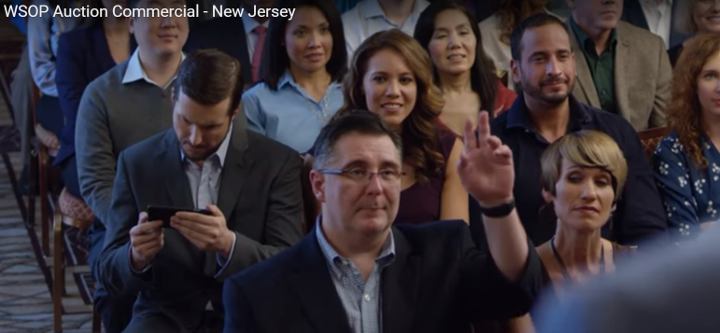 Did Bill Rini, Head of Online Poker for WSOP.com, lose a prop bet, or maybe he is pursuing a new career in acting, or maybe that isn't even him at all in the new WSOP.com Commercial.
We weren't able to confirm it with Bill, so we decided to ask you to chime in and tell us what you think….Prop Bet, Doppelganger or New Career?
Here is a closeup from the commercial along with Bill's profile picture on Twitter.