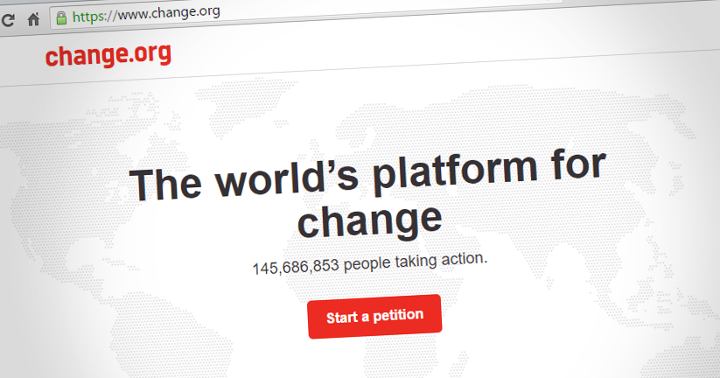 One of the more recent petitions on social movement site, Change.org, calls for the World Series of Poker to eliminate rake on the Main Event..
The petition, if it reaches 100 signatures will be delivered to World Series of Poker head honchos: VP and Tournament Director, Jack Effel; Executive Director, World Series of Poker / Senior VP, Caesars Interactive Ty Stewart and VP of Corporate Communications, World Series of Poker, Seth Palansky. Though we have a sneaking suspicion they may already be aware of its existence.
It calls for "a revenue-sharing program to supplement the prize pools for the top WSOP poker tournaments with part of the revenue generated from TV contracts, sponsorships, licensing and other sources derived from the value of the WSOP brand." We kinda doubt that will be well received by Caesars.
So far the petition has 72 signatures and is nearly 3/4 of the way to ending up at WSOP HQ.
For those of you who aren't familiar with Change.org – it is a great platform that enables anyone, anywhere to start a petition, to entice change on a local or global level. And this petition is no different, if perhaps a little over ambitious.