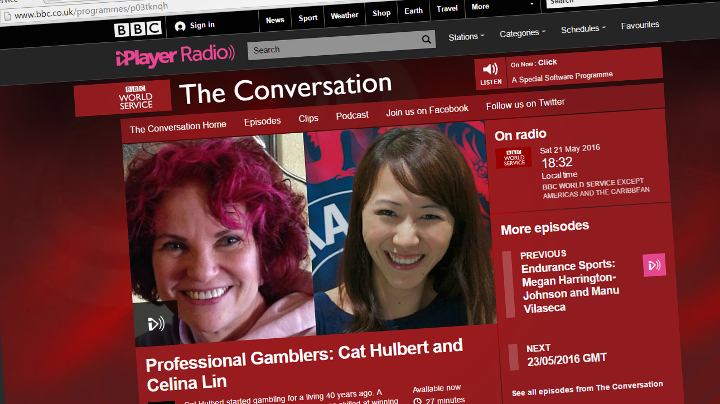 Team PokerStars Pro and team manager of the Global Poker League's Hong Kong Stars, Celina Lin, was a guest on the popular BBC podcast The Conversation where she revealed that she uses her sex appeal to gain an advantage at the poker table.
"I tend to wear lower cut tops the deeper I go in tournaments," Lin stated and then proceeded to joke, "research shows that men cannot think as well under situations where blood may be going elsewhere."
Joined by fellow poker pro Cat Hubert, who stated "I don't think women are as good as male players, I think they are better than male players," Lin agreed. Make sure you check out the reason why and the rest of the great talk to get a better idea of what makes these poker pros tick.
You can check it out here.