Just predict the order of the final table at the Super High Roller Bowl and profit!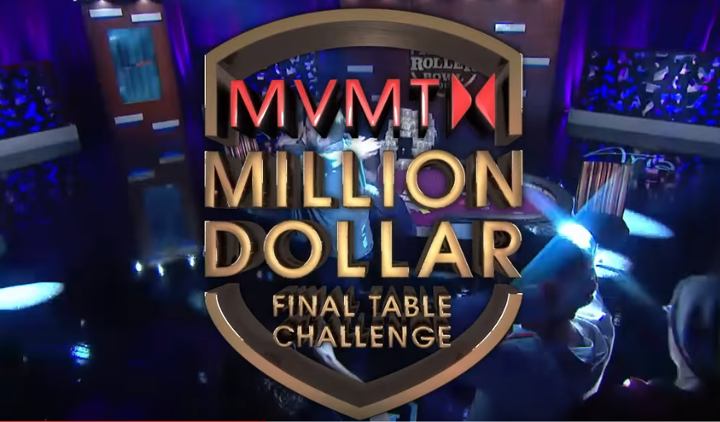 Tune in to watch the Super High Roller Bowl on PokerCentral on May 29 and enter the MVMT Million Dollar Final Table Challenge for your chance to win $1 million.
"It's a simple contest," said Clint Stinchcomb, CEO of Poker Central. "Just predict the players who make the final table, in the order they finish, and win $1 million!"
Sounds good to me.
Contest entrants (US residents only please) will have the opportunity to change their picks all the way up until the end of Day 1—so keep an eye on who is doing well and who has been knocked out.
In the event of no one picking the exact winning table, Poker Central is offering a consolation prize of $10K. Each contestant's lineup will be broken down into points, and the entrant with the most points will win $10,000.
MVMT Watches will also be giving away 25 time pieces for the 25 highest-scoring entries—so there are plenty of prizes to be won.
How to Play:
Register on the Poker Central website on or before May 29.
Choose the seven players that you think will reach the final table of the Super High Roller Bowl, including the order in which they finish. (Only one entry per person.)
For all the rules you can go here.