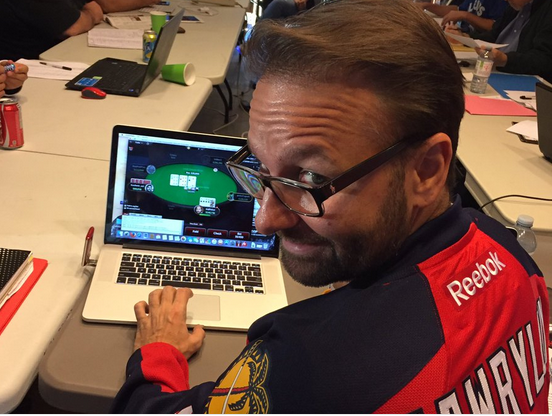 As the PokerStars Blog rightly says a heads up battle between Daniel Negreanu and former PokerStars and Full Tilt pro and railbird favorite Viktor "Isildur1" Blom would be a "dream" come true and one that would be hard to top.
This weekend that heads up match came to pass as the men fought their way through a final table in the WCOOP event #71 $2,100 HORSE Championship to battle it out head to head.
Ever the professionals, the pair kicked off the action with this exchange, which seems very sportsman like.
Isildur1 said, "good luck buddy"
KidPoker said, "GL my friend"
Ultimately Negreanu would go to take the title (of the only WCOOP event he entered this year) for $61,865.47 and Blom would finish in second taking home $48,112.18.
The final in the money finishers look like this:
1. Daniel "KidPoker" Negreanu (Canada) $61,865.47
2. Viktor "Isildur1" Blom (United Kingdom) $48,112.18
3. WTFOMFGOAO (Russia) $37,416.40
4. L1TE-BR1TE (Canada) $29,098.41
5. Mike "goleafsgoeh" Leah (Canada) $22,629.59
6. Kashmir_uzi (United Kingdom) $17,598.81
7. Connor "blanconegro" Drinan (Mexico) $13,686.46
8. Childers (United Kingdom) $10,643.82