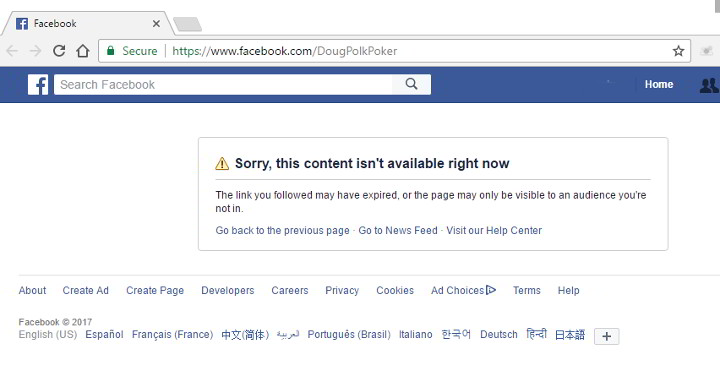 Less than a week after Doug Polk announced that he had been ordered to take down 17 videos from his YouTube channel for using content owned by the Game Show Network without their permission, the high stakes poker pro finds himself at the center of another controversy with Facebook.
While there is no official word just yet, rumors and speculation are swirling that Polk's content has been removed from Facebook for violating their policy against gambling. Polk has been known to use social media for running contests in which he gives away a piece of his action, but copyright concerns could also be a factor.

Polk appeared on Joey Ingram's podcast earlier this week to discuss the controversy over his use of copyrighted content. Check it out below (just after the 53 minute mark).