To the uninitiated, poker may seem like a game where players hope to get good hands that they can use to beat their opponents. This couldn't be further from the truth, and the fact that the same players end up at the final tables of the the most coveted poker tournaments in the world each year proves that. These paramount players draw upon a myriad of skills to overcome their opponents. For instance, William Kassouf is infamous for his speech-play, Gus Hansen is a legendary bluffer, and Doyle Brunson has exceptional quick-thinking and calculating prowess. Those who want to join these world-renowned players in professional tournaments must develop a multifaceted approach to their game. One way this can be achieved is through mastering other games, like blackjack. Blackjack is one of the oldest card games on the planet, with most historians agreeing that it probably began in French casinos around the year 1700. Texas Hold'em poker, on the other hand, is much younger, and major tournaments in which the style is played has only been going since 1970. There are a number of differences between the two hugely popular card games, but by mastering blackjack you could prepare yourself for a better chance of success at poker.
Knowledge and Mathematics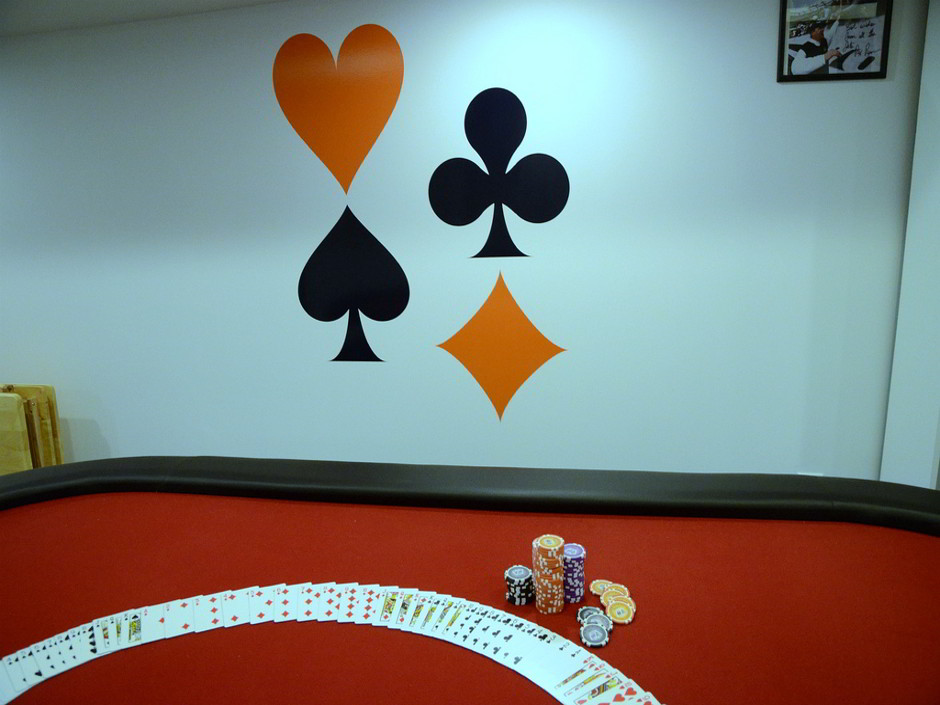 Both blackjack and poker require players to acquire a fair amount of existing knowledge of the game to be good at it. Just as a blackjack player must memorise or mathematically work out their odds, a poker player must do the same. In blackjack, this skill is more isolated, as players only have to play against the dealer. However, as we read more into what blackjack entails, blackjack players do have to take into account the possibility of splitting, doubling down, or surrendering in order to optimize their winning potential, but they don't have to worry about different suits. In poker, the player must calculate and think about other factors at the same time, such as what the numerous other players are doing. So mastering the mathematical technique in blackjack first could be beneficial. Studying books like the Probability Guide to Gambling is a good place to start, but playing online regularly will also help with mastering quick mathematics. Getting your cards to add up to 21 is merely the basic objective. Working out quickly what your chances are of ending up as close to 21 as possible based on your hand and whether you should hit is key. For example, if you get dealt a hard eight you can always hit because it's impossible to go bust with one extra card. Depending on how many decks are being played with the player must calculate the number of cards that can work in their favour. More detailed information on this can be found in an article on The Journal of Gambling Studies.
A good blackjack player will memorise charts that detail what should be done in any given situation. For example, if you were holding Ace Eight you would double if the dealer's upcard was a six. If he was showing any other card you would be advised to stand. Or if you were holding a pair of twos, you would split them only if the dealer's upcard was between three and seven. Similarly, poker players need to know their chances of winning based on the two cards they are dealt at the start of the round. The problem these players face is that the number of players at the table affects the odds. For example, if there are more than five opponents there are over 9 trillion possible hand combinations. The best possible starting hand is obviously pocket aces, but as soon as the flop comes out the odds change dramatically. Players only have a chance of receiving pocket aces around 0.45% of the time, or once in 221 hands, so they must know how to play them well. Most professionals will try to out-bet the majority of their opponents pre-flop and hope to get one caller to go heads up against.
Psychology and Confidence
Blackjack players must be well disciplined. A good player is one that knows when it's time to stop when things aren't going in their favour, and also one that knows to keep calm when on a winning streak. Russ Hamilton is a prime example of a blackjack player that has conquered these skills. He proved that the aptitudes are transferable to poker by interchanging between his two favoured card games. Hamilton was the 1994 World Series of Poker main event champion, and he also founded the Ultimate Blackjack Tour.
Psychology is drastically important in poker tournament settings, because players need to hold out while others around them are eliminated. There is a fine line between gambling and playing skillfully, and poker players need to make sure they don't cross that line and get dumped from a tournament table early. Going all-in on a pocket pair could be considered gambling, but players will be aware of the pre-flop odds of each possible starting pair.
The psychological foundations built while playing blackjack will be stretched even further in the poker game. Not only do you have to control and master your own body language, facial expressions, and speech, you must also try to detect differences in your opponents. Confidence acquired from playing blackjack could be crucial in maintaining one's poker face. There is certainly strong evidence to support the fact that blackjack and poker skills are interchangeable and playing both games could lead to massive improvements.
Resources & References:
Counting Edge: History & Guide of Blackjack
Betway Casino Guide: How to / Blackjack Rules
Journal of Gambling Studies: Factors of Blackjack
Ultimate Blackjack Tournament: About the Tournament