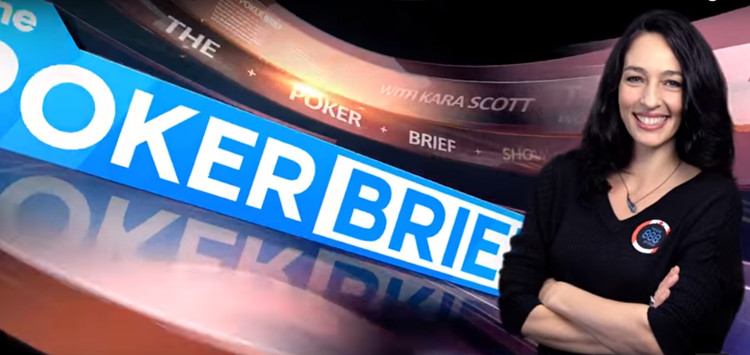 888poker's The Poker Brief with Kara Scott released its year in review episode last week focusing on the "top 5 topics that matter" in poker.
Topping the list on the special holiday episode was the expansion of poker, particularly from a legislative perspective. From the promise of European shared liquidity between France, Spain Italy and Portugal to new online gaming legislation stateside in Pennsylvania, Scott explains how poker being on the rise last year was one of 2017's hottest topics.
Poker also saw a rise in prominence as a spectator activity. Many of the highlights for poker's new screening options last year revolved around Poker Central. The launch of PokerGo, the revival of Poker After Dark and the elimination of the November 9 from the World Series of Poker all got a mention.
The charitable nature of the poker community and poker players also made the list of top stories in 2017. Scott pointed to the return of the Big One for One Drop, how the poker community rallied to pitch in the relief efforts following the year's natural disasters, and of course, fundraising by Dan Smith and the Crowley brothers.
Cryptocurrency was also a hot topic in the poker world during 2017. Scott provides a TLDR version for those that may not have been following along in real time.
And let's not forget actual poker topics! Scott reviews some of the things that 888poker brought to the table in 2017, including its efforts to "Take Back the Game" and what's happening with its poker ambassadors both old and new.
You can watch the entire episode for yourself right here!