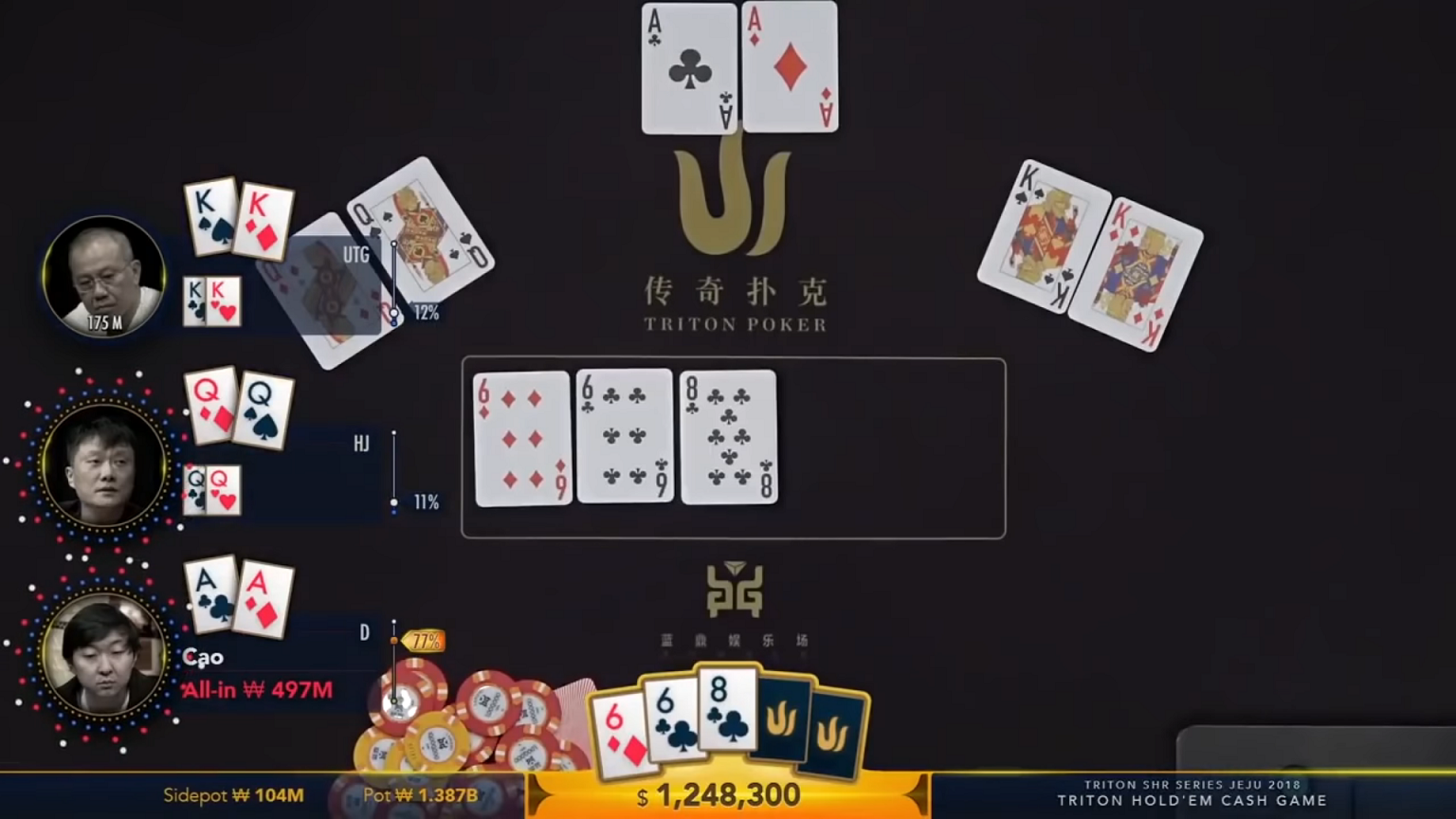 Only a few days ago we saw Triton High Roller Series produce the biggest-ever televised pot of $2.35 million when Tom Dwan fell victim to Paul Phua's Aces. Well, the same series has produced yet another biggest-ever televised pot, but this time it happened in a Short Deck game which they call Triton Hold'em.
In the latest episode of the Triton Poker SHR Series held in Jeju, where the cash game buy-in is $1 million, something extraordinary happened. Three players got dealt pocket pairs and they weren't any random medium pocket pairs but Aces vs Kings vs Queens—something that you'd see in a movie.
Of course, this led to a massive $1,248,300 pot which happened to be the biggest Short Deck pot ever.
Check it out to see if Aces were good enough for Rui Cao, or if Paul Phua once again won the biggest pot with his Kings, or if Qiang Wang triumphed with Queens:
Also, Triton has released all the episodes of NLHE and the Triton Hold'em (Short Deck) cash game from Jeju. You can watch it here: Short Deck and NLHE