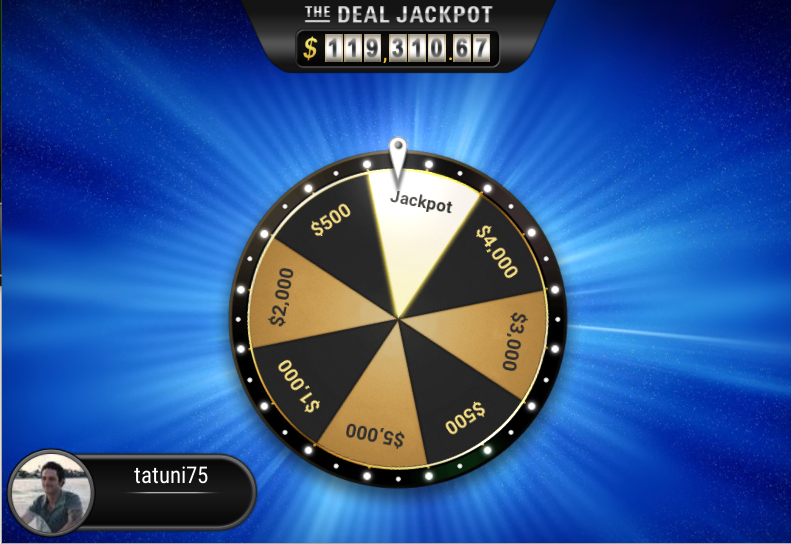 Argentinan online poker player "tatuni75," grinder of 10 cents and 2 cents Sit & Gos, hit the PokerStars' "The Deal" Jackpot on Monday morning, which had accumulated close to a staggering $120k.
He takes home half of the jackpot which is around $60k. The other half was shared among the players who played at least one hand of this mini-game in the last 12 hours.
Quite a payday for somebody who grinds 10 cents tournaments!