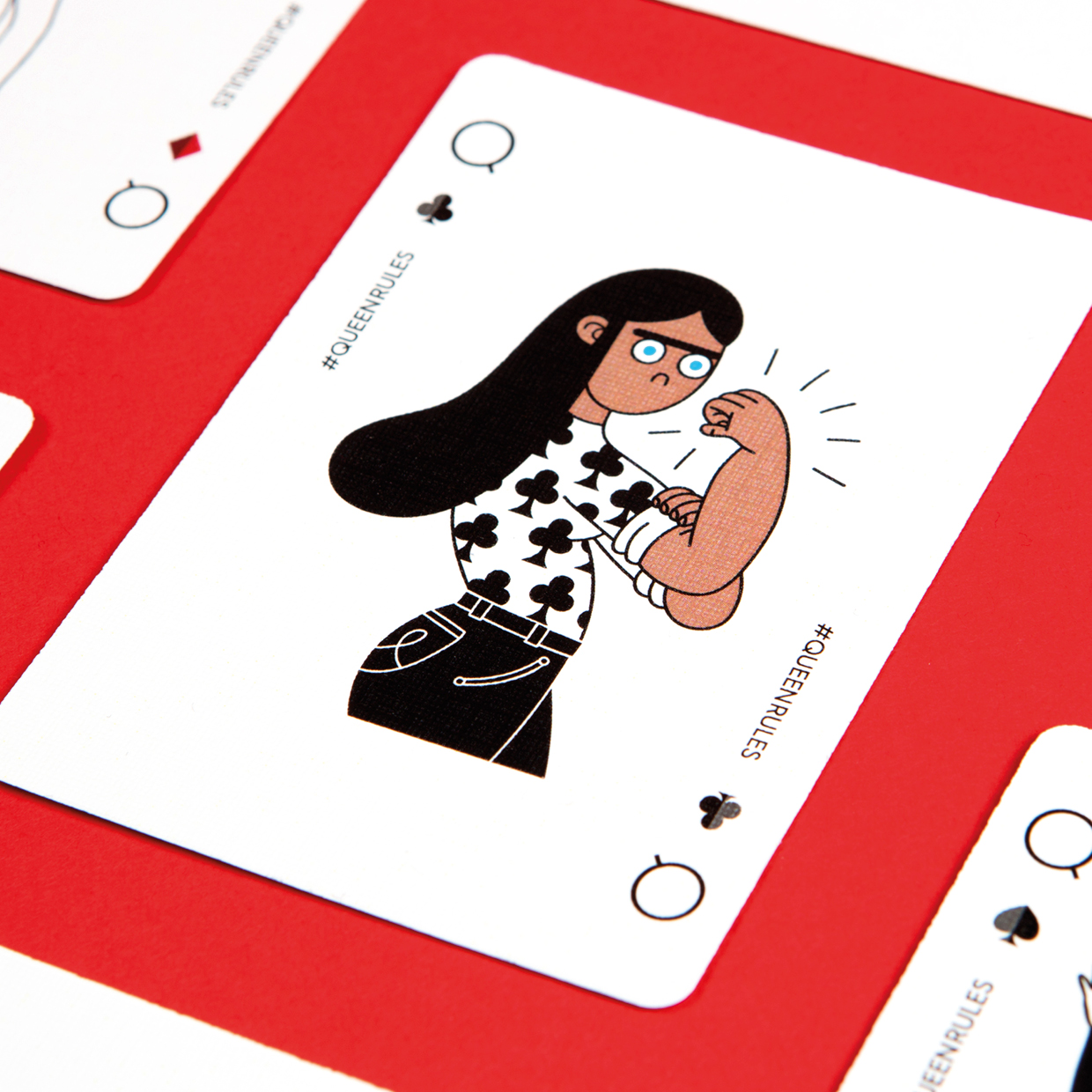 Unibet have worked with creative agency FCB Inferno to release a custom deck of cards to accompany the launch of a new poker format where the Queen outranks the King.The project is intended to help draw attention to gender equality and unconscious gender bias in poker.
On March 8 (International Women's Day) Unibet is sponsoring live events and tournaments in London, Stockholm and Malta that feature the new poker format.
All proceeds from the events will be donated to HeforShe "a solidarity campaign created by UN Women to provide a platform for a global audience to engage and become change agents for the achievement of gender equality."
Merchandise such as t-shirts, art work and playing cards containing the illustrations from the new card deck are being sold here.