"You Dumb Shit" Dan Bilzerian's Thoughts on Doug Polk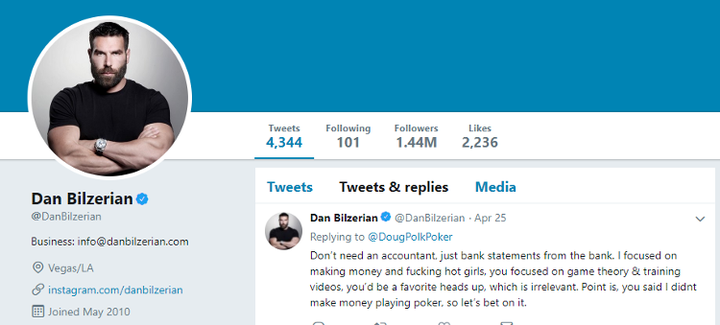 Doug Polk loves to stir the pot and has wasted no time calling out millionaire rich kid Dan Bilzerian on cashing out on crypto too soon.
That didn't stop Bilzerian from calling Doug a dumb shit.
See below to make your own mind up.