Error In Points Tally Discovered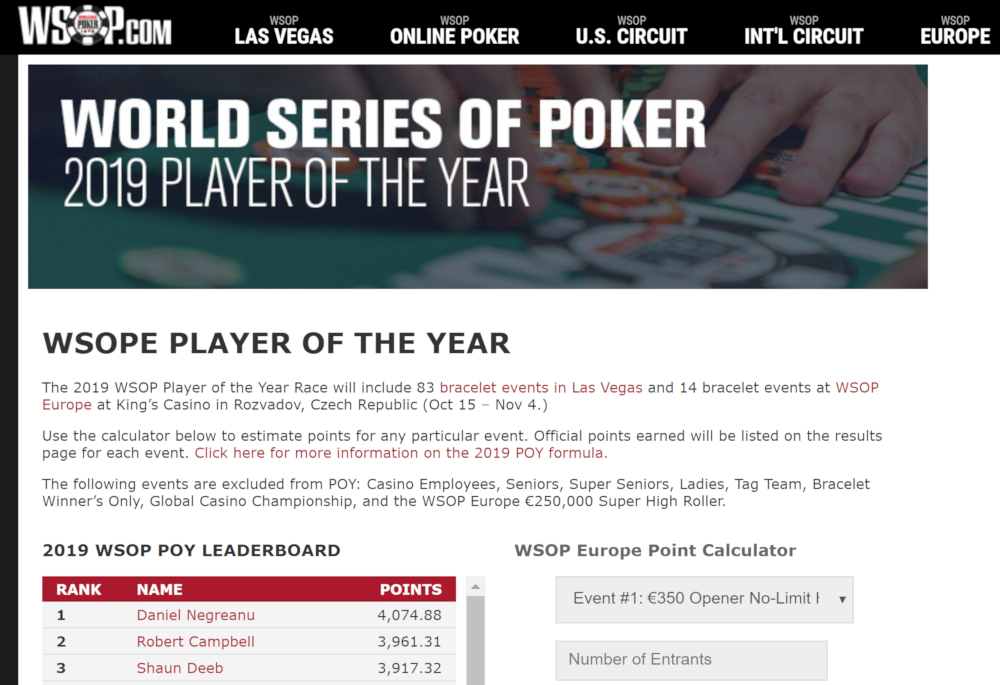 You're not going to believe this one.
Four days after congratulating Daniel Negreanu on his 3rd World Series of Poker Player of the Year title, the WSOP has acknowledged a mistake in its points calculations and stripped Kid Poker of his award.
Just days ago, the WSOP was congratulating Negreanu…not any more.
It appears the error was discovered by Alex Elenskiy of the Russian language poker news site, Gipsyteam.ru
Apparently, Negreanu was awarded an extra 213.1 points for cashing in $1,000 WSOP.com ONLINE No-Limit Hold'em Championship (Event #68) – an event in which he did not actually cash.
As a result, Negreanu dropped to third, giving Rob Campbell the title, with Shaun Deeb placing 2nd.
At the time of writing, the WSOP Twitter account has yet to address the issue, but Pocketfives received a statement from WSOP officials:
"We have confirmed an error was made in our results for WSOP Event #68, affecting places 32-46. As a result, Daniel Negreanu was given 213.1 points erroneously in this event. We deeply regret this error and its impact," the statement read. "Recalculating our Player of the Year results has an impact to the standings. Robert Campbell finishes in 1st place in the now final results, with Negreanu dropping to third place. Again, we apologize profusely for the error in our calculations and the impact it has had."
Matt Glantz added some context.
Daniel is still formulating his thoughts.