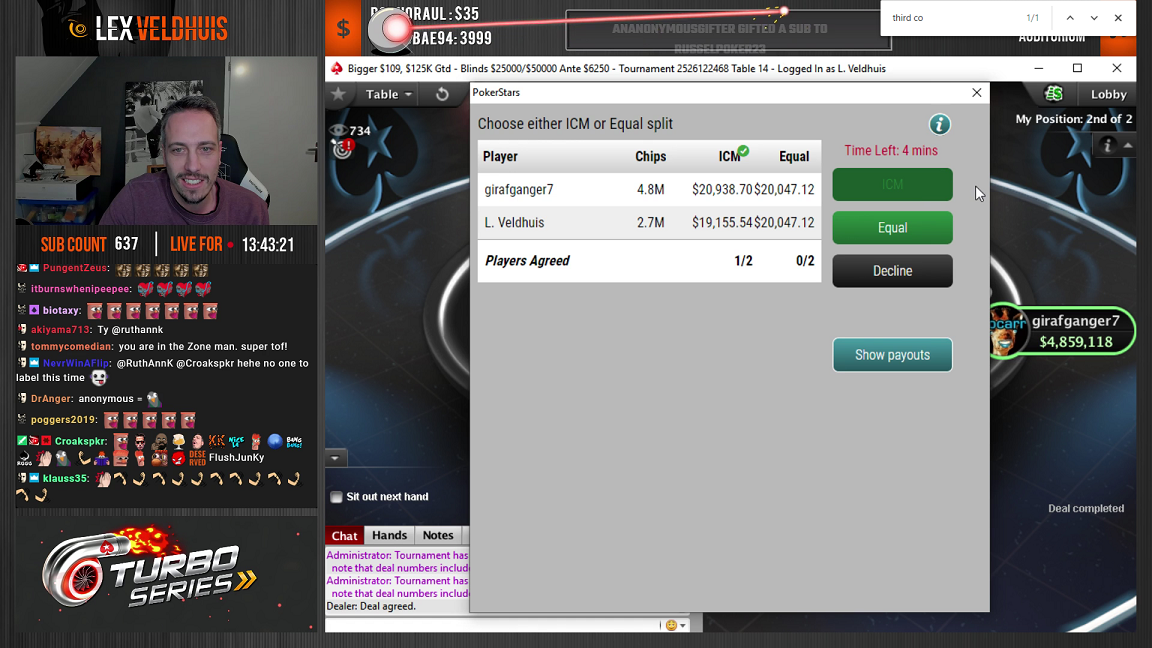 It seems like the Dutch PokerStars pro has made a habit of shipping a Sunday major event live on stream.
Last Sunday, Lex chopped the Bigger $109 for another five-figure score, adding $19k to his earnings.
During his 14 hour stream, Lex cashed in $28,000 and made 4 final tables in front of 20,000 viewers.
This is the third Sunday in a row where he shipped or chopped a major tournament live on stream.
The first Sunday post PSPC, Lex shipped Sunday Warm up for $34k. He won another tournament the following Sunday adding nearly $6k for his first-place finish in the $109 Sunday Starter.
And last Sunday, he continued his hot run with a chop in the Bigger $109 outlasting over 1500 entries.
Be sure to check out his stream this Sunday. Who knows he might win another major tournament with the way he's currently running.