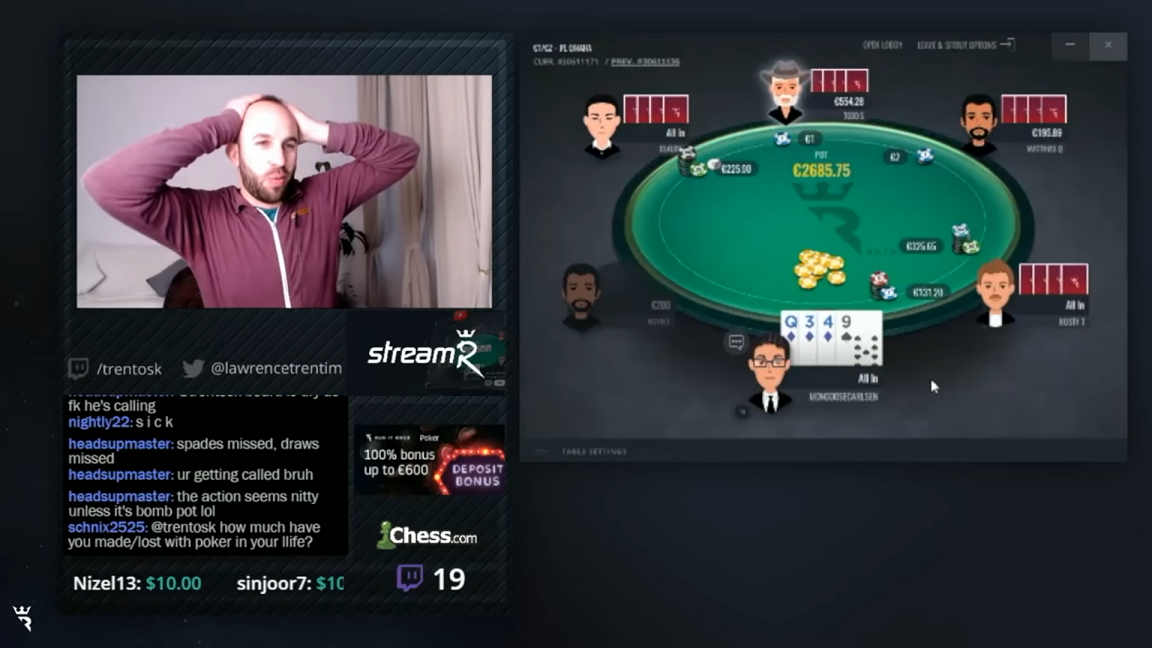 Earlier this month, the much-awaited online poker site, Run It Once Poker finally went live to the public on February 6.
The site has implemented some of the most unique industry-first features including an innovative rewards system called "Splash the Pot."
The program rewards all players equivalent to 51% of the rake it collects in the form of randomized amounts of money added to cash game pots which can vary from 1 big blind up to 1000 big blinds.
Thanks to the room's "StreamR program" which rewards poker streamers additional rakeback incentives, Run It Once Poker was able to catch streamers' reaction as soon as the "Splash the Pot" was triggered.