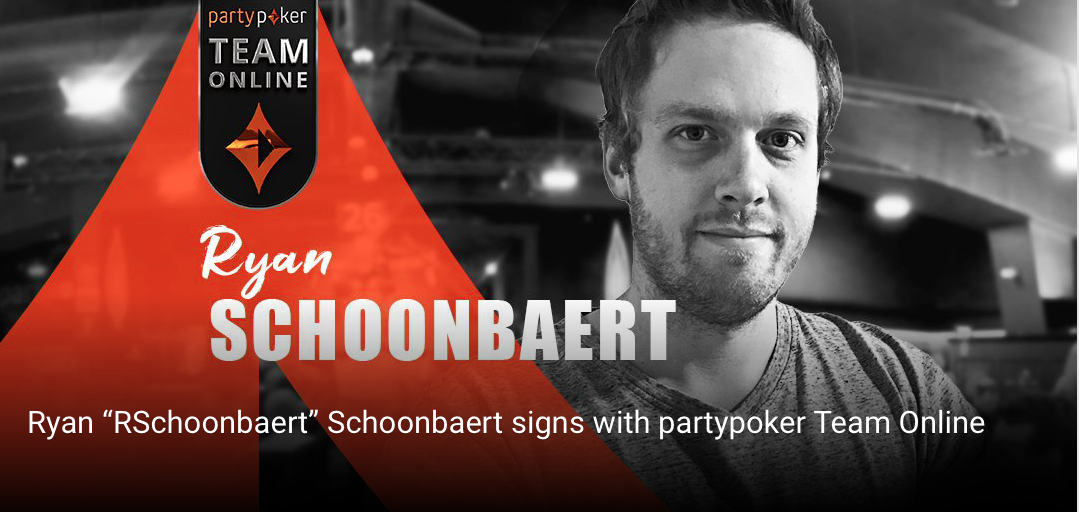 Ryan "RSchoonbaert" Schoonbaert is the latest addition to patypoker's newly created Team Online.
The Canadian joins Matt Staples, Hristivoje "ALLinPav" Pavlovic, Travis "dramaticdegen" Darroch, Patrick "XxXMLGPROXxX" Tardif and Alan "hotted89" Widmann as part of the newly formed streamer stable.
The announcement of Schoonbaert takes the team up to 6 members.
The creation of Team Online comes with an announcement from partypoker that streaming will become part of a core strategy for 2019.
"I'm very proud and excited to be one of the initial members to join Team Online, and can't wait to continue moving up the stakes while streaming the entire journey on Twitch," Schoonbaert said about his signing.
More Team Online announcements are expected over the coming days.