To celebrate more than a decade of the app store, Apple's official poker app, the first game ever to launch in the App Store, gets an overhaul.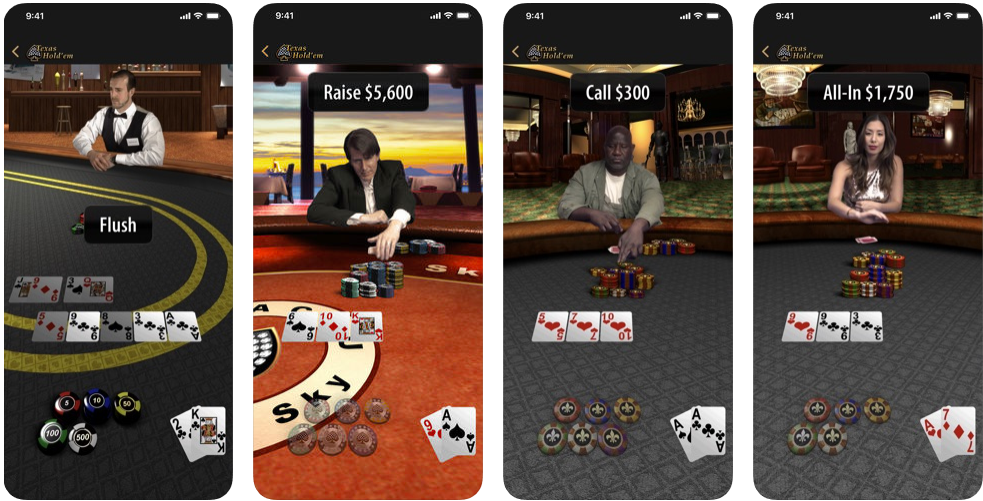 Let me transport you back eleven years in telephonic history. People had a blackberries. They called them "crackberries." People also spent real money on crap ring tones. And everyone still carried separate device to listen to music on the go.
And then Apple changed all that with the launch of the iPhone.
App Stores all of a sudden were a thing. And to promote the platform, a game called Texas Hold'em debuted. It cost $5, it had free-play chips purchases, and it was developed in-house by Apple.
The company used it as a showcase not just of the store and the rich gaming environment available on the device, but also of how developers could monetize their product—through both a sticker price on the app itself, but in-store purchases too. This and other apps like it launched a huge new industry in app development today valued in the billions of dollars.
More than a decade on, and Apple is celebrating the ten year anniversary with a version 2 update
As The Verge points out, that's a bit weird—both the store and the app are eleven years old, almost to the day. Still, subtraction errors aside, What can you expect in this app update that's been over a decade in the making? According to the release notes:
Apple's Texas Hold'em is back! To celebrate the 10 year anniversary of the App Store, we've brought back one of its first games, a popular classic. Originally created for iPod, then brought to iPhone, fans will love the polished redesign, featuring new characters, more challenging gameplay, and stunning graphics for the newest iPhone and iPod touch.
And its now completely free to play, so why not install it and give it a try?
You'd not be the only one tempted to give it a spin—right now the app has rocked up to 6th in the "casino" charts; looks like nostalgia is playing its part in returning this hit back to the mainstream.