"All's Well that Ensan Well," is a terrible pun that you will probably see a lot.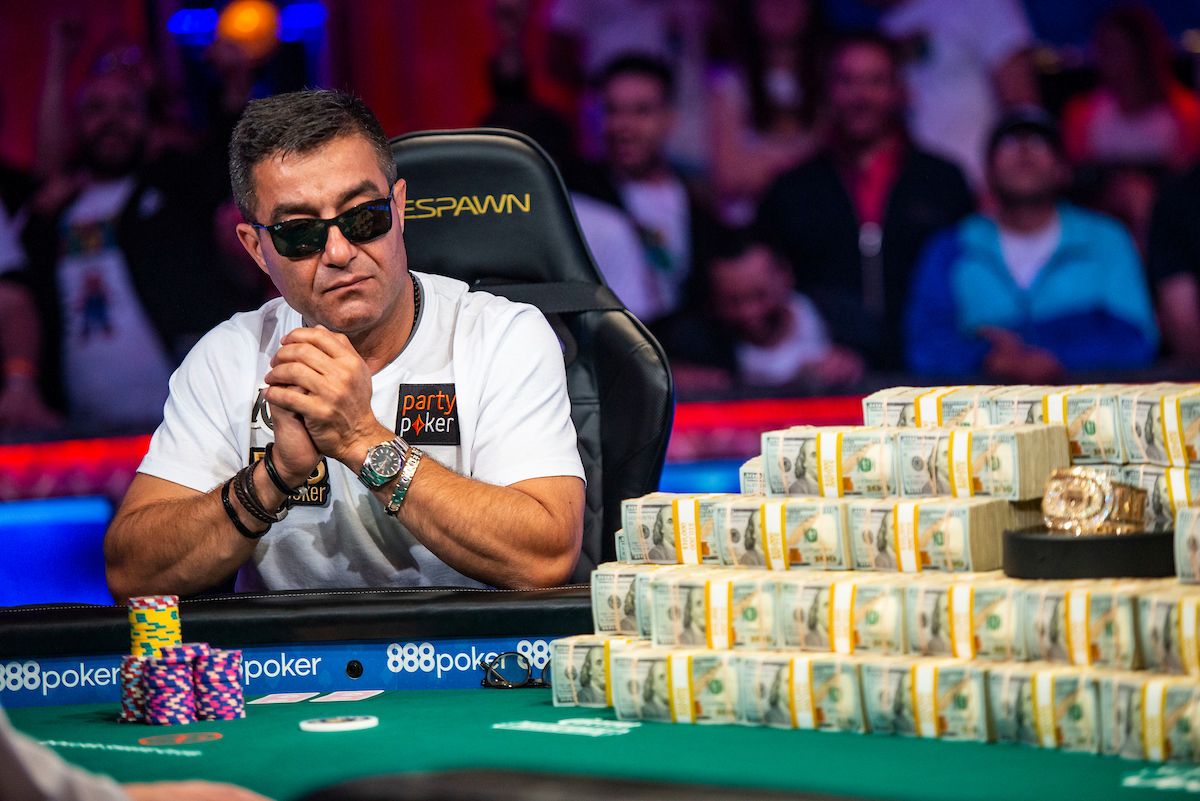 The WSOP Main Event has crowned its fiftieth champion. Iranian born, Germany-residing Hossein Ensan managed to outlast the eight other chancers to take down poker's most prestigious title, snagging the coveted bracelet—and netting him rather smooth 10 million bones in the process.
"I am so happy. I am so happy," said Ensan, rather unsurprisingly. "This is the best feeling in my life. Unbelievable! I am so happy, I'm here with the bracelet in hand. What can I say?" Well, indeed.
At 55 years of age, he is the oldest WSOP winner in twenty years. Hossein' that poker's a young man's game?
Now that's a great pun.
Here's PokerNews' post-game interview.