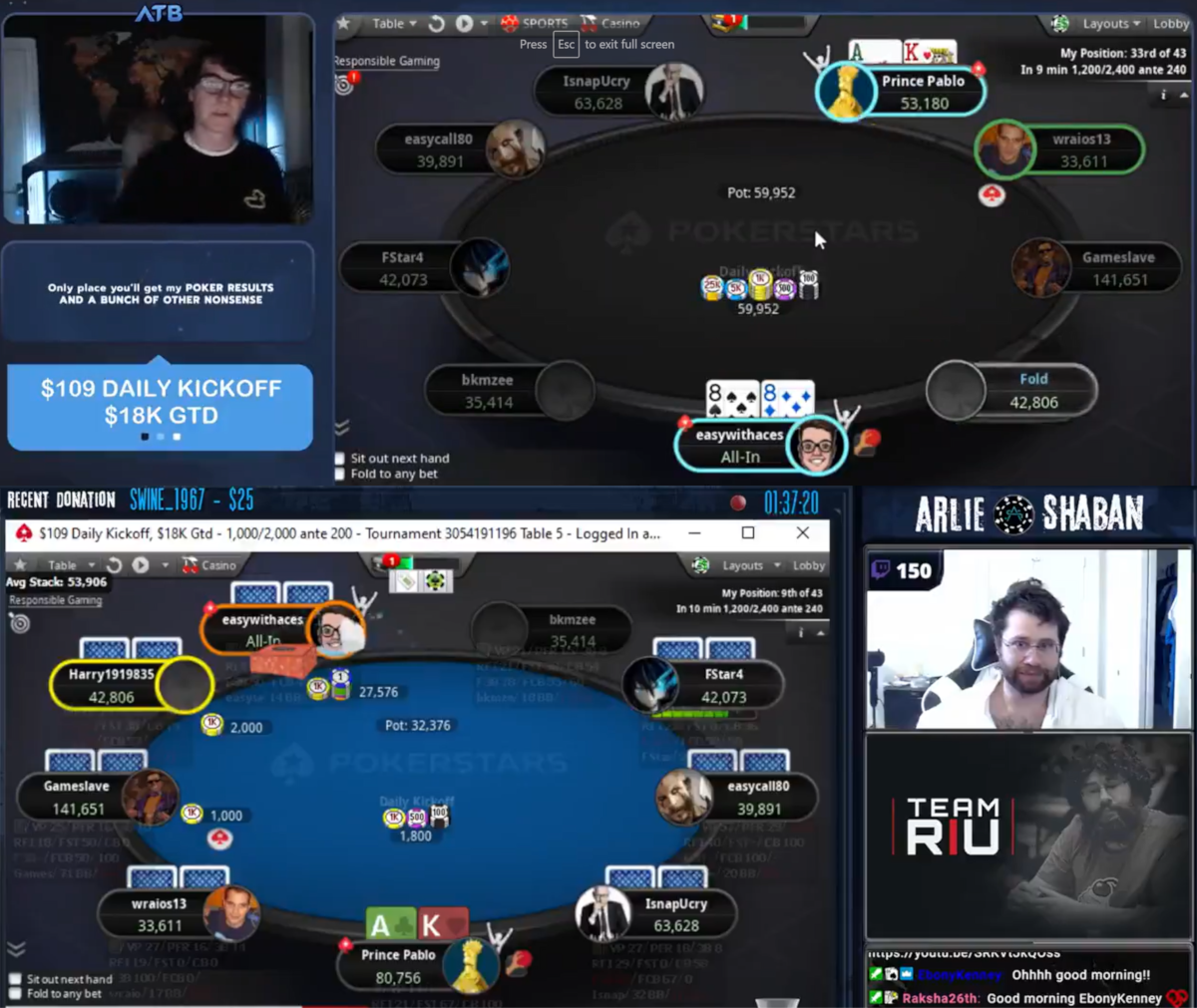 Two members of PokerStars Team PRO Online clashed in a hand on the bubble of the PokerStars $109 Daily Kickoff while both pros were live streaming on Twitch.
Fintan Hand and Arlie Shaban seemed to take joy from trying to get the best of the other while playing in the $18k guaranteed tournament on Saturday. The two got heads up on the bubble in a flip situation with Hand's tournament life on the line.
Though the poker hand wasn't anything special, watching the dueling streams that each posted on Twitter proved to be quite entertaining.
You can watch the clips from both sides during the hand below.