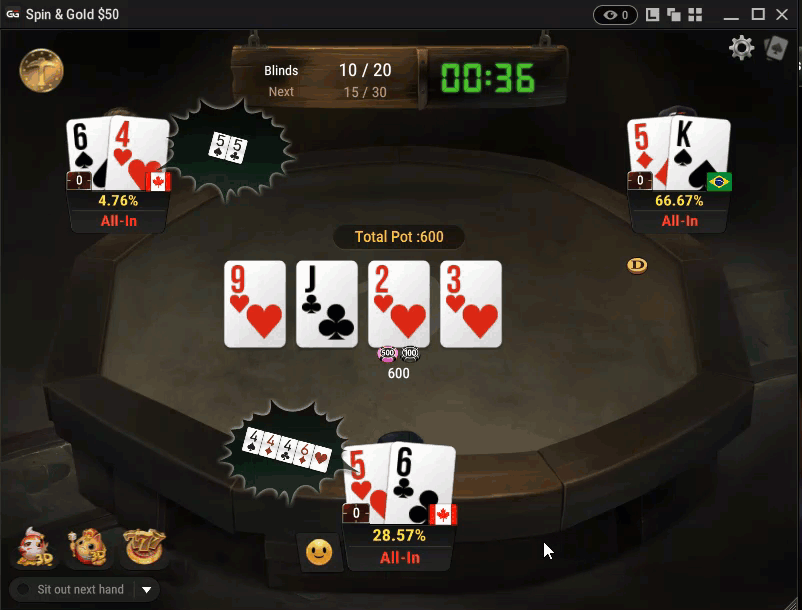 If you like a sweat at the poker tables (and who doesn't) GGPoker has a new feature for you.
In certain circumstances, players are now able to squeeze (slowly reveal for dramatic effect) the river card to add a little extra excitement to the game.
To be able to squeeze the river card you bust be the favorite in the hand or have remaining outs, and the size of the pot must be:
Over 100BB at Hold'em, Omaha, Rush & Cash, and Chinese Hold'em tables
Over 100 Antes at Short Deck tables
In tournaments and in the new Spin & Gold games, you can squeeze the river if you or your opponent are all in.
The new squeeze the river feature is not available at All In or Fold tables or when you have the option of Run the board multiple times.