Poker is a game that relies a little on luck, but mostly on skill, and the skills are far more in-depth than simply knowing whether you have a good hand. Essentially, poker is not a card game – it is a people game, which just happens to be played with cards. The best poker players got to where they are today not through being lucky and getting more good hands than bad, but through learning how to read the other players at the table accurately without giving too much of themselves away. The other key aspect to playing a good game of poker is having a strategy – there are various types of strategy to choose from and one is not necessarily better than the other. Developing a poker strategy is more about working out which poker playing styles suit you and building from there, rather than copying strategies that other players are using with success. However, there can be a lot to learn from watching some of the greatest players in the game and bringing elements of their strategies into your game.
Aggressive Play: Doyle Brunson's Super System
Doyle Brunson is a multiple World Series of Poker champion and writer of one of the first ever books to be published on poker strategy, Super System, which came out in 1979. While some rule changes and additional variations of the game are not covered in Super System, making it somewhat outdated, many of the techniques and strategies outlined within the book are still being used by players today. Brunson later followed this with a sequel, Super System 2, published in 2004, with contributions from some of the most successful poker players of all time across each specialisation. Brunson's introduction to the book focuses on what he calls "power poker", which is an aggressive approach backed with careful observation of the rest of the players. Brunson emphasises tips such as playing in position, learning to understand how to calculate pot odds and recognising when to withdraw from the hand.
Playing Tight: Phil Hellmuth, Poker Brat
The term "poker brat" was coined specifically to describe Phil Hellmuth, who won a record-breaking 14 bracelets in the World Series of Poker but was better known for his temper tantrums and rude behaviour at the table. While it may have been his attitude that made him something of a household name, there is no denying that Hellmuth's playing style has served him well. Career earnings stand in excess of $23 million and the brat has mastered almost every variation of poker. Hellmuth published his own poker strategy book in 2003, called Play Poker Like the Pros. The book is aimed at beginners and therefore some of the information included within is quite basic, or even patronising to some. However, when one of the game's all-time top earners suggests starting out by only playing the top ten hands, he might be onto something.
Using the 2-4 Rule: Winning Women of Poker
Winning Women of Poker is a compilation poker strategy book containing contributions from many of the game's most well-known and successful female players. Subtitled as Secret Strategies Revealed, the book delves into some of the winning techniques used by players such as Maria Ho, Shannon Elizabeth, Jan Fisher and Evelyn Ng among others. One area covered within the book is learning how to make a quick but accurate approximation of your chances of winning a particular hand using the 2-4 rule. Players using this rule count their available outs once the flop or the turn card has been dealt and multiply this figure by two. This provides a percentage chance of how likely a card they need will be dealt next. If players are on the flop but waiting for the river, such as when an opponent has gone all in, they multiply their outs by four instead of two to calculate the percentage. Knowing how likely you are to achieve a winning hand can help you control your betting.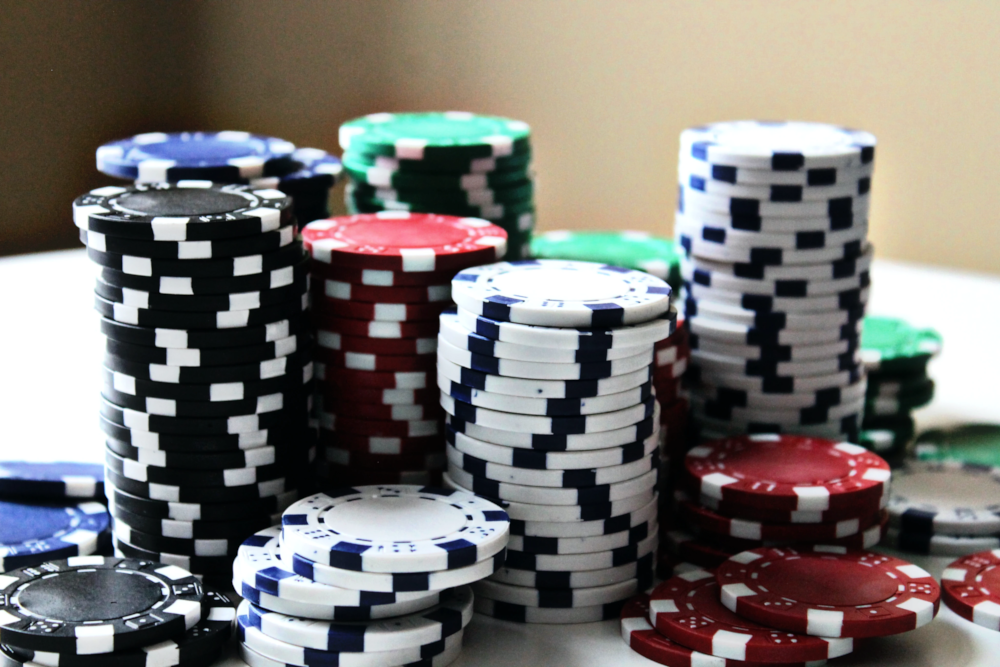 Spotting Bluffs: Caro's Book of Poker Tells
One of the most famous books ever written on the subject of poker is Caro's Book of Poker Tells, which was first released in 2003. Mike Caro is often referred to as the Mad Genius of Poker and has played professionally for many years. He has written several compelling books on the subject, but Poker Tells delves into the more personal aspect of the game – learning how to accurately tell if an opponent is bluffing. Caro details a long list of possible tells and describes what they are most likely to mean, how often players of different levels of experience are likely to display them and how to react if you spot a tell.
Reading a variety of poker strategy books as well as practicing the game as often as possible can help newer players to begin to figure out what their own unique playing style will be. Free-play online poker can be a good practice arena for novices or those that want to adapt their playing style, as new strategies can be thoroughly tested before being brought out in real money games.