Many would-be poker players sit on the sidelines for months, their eagerness to get in the game thwarted by the fear of the unknown. After all, putting your money on the line when you're just learning the complex card game terminology and differences between poker hands can be daunting, to say the least.
However, all journeys with poker have to start somewhere, and one of the best ways to ease into this exciting world is to get busy with play money poker.
Play money poker as an incubator for future high rollers
The highest ever pot in online poker amounted to approximately $1.3 million in an epic 2009 match between players Patrik Antonius and Viktor Blom. Of course, these kinds of stakes are rarely seen online, and newbies might be squeamish even about covering the cost of buy-in because, without prior experience, the chances of winning are rather slim.
Play money games offer a distinct advantage here, as it's possible to use virtual chips purely for entertainment reasons. These chips have no monetary value, cannot be withdrawn, sold, or converted into real money. They are also rather inexpensive, and for a couple of bucks, you can get thousands of chips on the most popular online platforms. Plus, it's always possible to find games with low buy-ins so technically, participating in an exciting game can cost just a few cents.
Usually, you can also get a free chips bonus when you first set up an online poker account which allows you to play a few rounds before spending any money at all. Furthermore, most play money apps allow users to simply observe the action at the tables and learn the ropes before participating.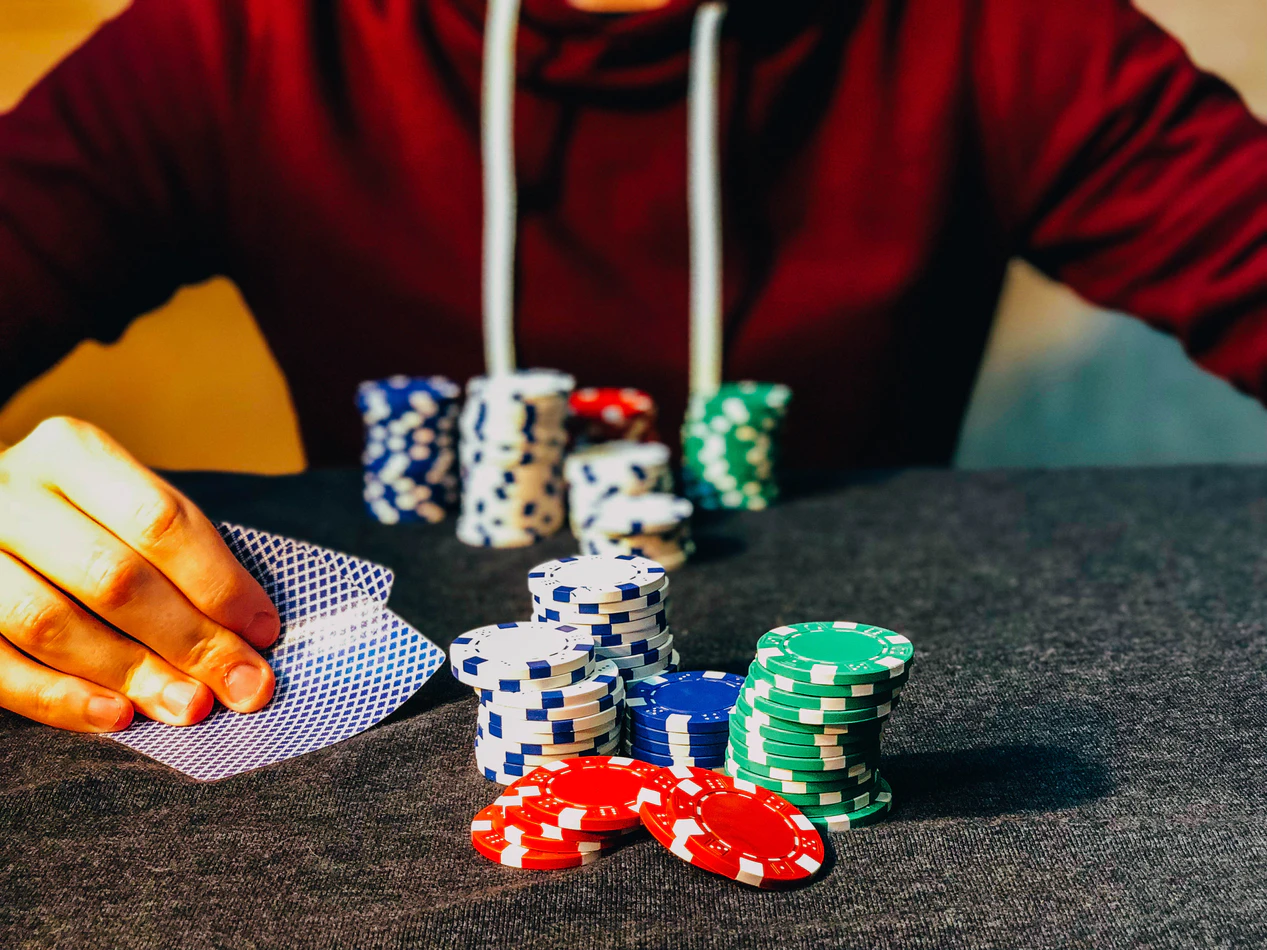 Getting to know the tournament play
Tournaments are what the online poker world is all about. Instead of facing six players in a single game at the virtual table, you're going through a whole series of match-ups that are getting progressively harder, making you compete against top players, who are all thirsty for the big win.
If you're new to the game, these kinds of tournaments are no less exciting than big poker events you can view on Twitch or YouTube. For example, major leading companies offer the possibility of joining weekly skirmishes with three-tiered leaderboards (challenger, master, elite) where the top player can win up to 1 billion play money chips. Although you can't convert these chips into cash, this kind of healthy competition serves as a great prep for the moment when real money is on the line.
Picking up your favorite poker variation and learning the terminology
Learning the rules and picking up on relevant card game lingo is the first step to a successful poker career. It's definitely possible to find all of this information in books, videos, and online articles but nothing truly compares with sitting down at a virtual online poker table and doing your best to win.
This kind of "learn as you go" approach will allow you to absorb relevant information in a more engaging way. You'll also avoid the analysis paralysis that'll make you read up just one more article before you finally step into the game.
By jumping in at the deep end and confronting the unknown, you'll become competent much faster simply because it'll be your turn to decide and make the best of your poker hand.
Another thing that makes play money poker so valuable is that you can get acquainted with many poker variations and styles of play in a low-risk environment. There are over a dozen poker variants out there. The most popular among them is Texas Hold 'em, but there are other ones like Omaha Hi-Lo, 7-Card Stud, Razz, or 5-Card Draw.
By checking each one of them and putting only play money poker chips on the line, you can quickly figure out which style suits you best and how to have the most fun while preparing for real money games with high buy-ins.