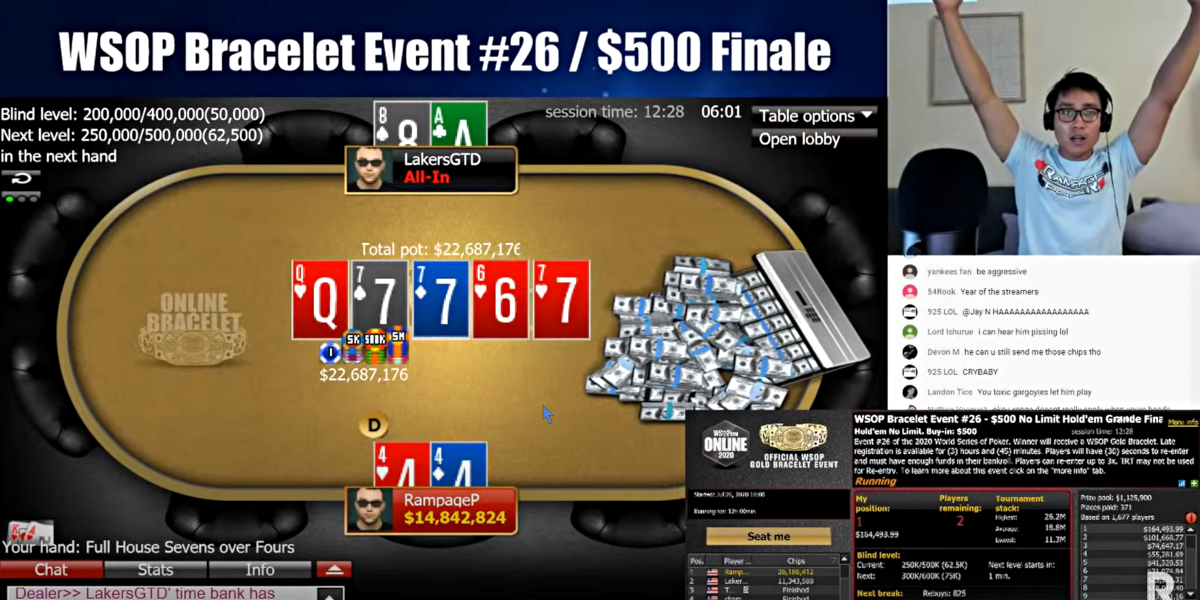 Ethan Yau, playing as Rampage P on WSOP.com, shocked the world…or at least his mom…by taking down Event #26 of the 2020 WSOP to score the coveted gold bracelet and $164k!
Yau managed to capture more than 8 hours of his play in the event on stream over at YouTube where he told the story of lying to his mom and sneaking off to New Jersey to play in the WSOP.
At at least one point during what would become his first WSOP cash, Yau openly admitted that he wasn't sure how to play a hand. "I had no idea," he admitted. "I just don't know."
His humbleness makes for an entertaining watch, though you'll really need to be a fan to get through the more than 8 hours…something his mom may not even do, if he has even told her.
Congrats Ethan!