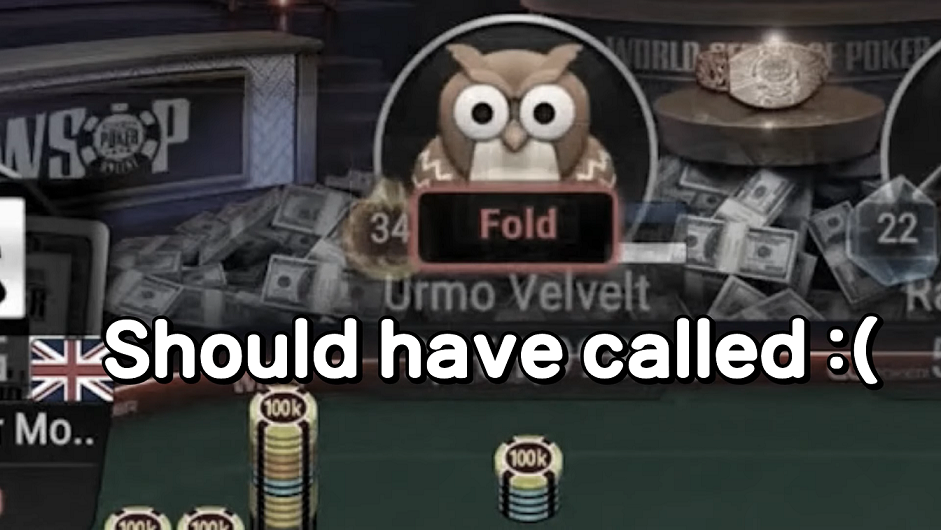 Imagine you're in a situation with thousands and millions in prizes and a coveted gold bracelet on the line, and you find yourself in a tricky spot with pocket fives.
You make the right decision and end up folding but had you called, you'd have hit quads on the flop, become the chip leader and had a much higher chance to win a gold bracelet for the first time.
This is exactly what happened to a player Urmo Velvelt from Estonia in a WSOP Final Table on GGPoker.
He ended up folding pocket fives, sees two fives on the flop but too bad for him, he wasn't in the hand.
Different people would react differently but check out how the Estonian player goes on tilt following that hand, shoving all-in almost every hand.
Sign up to GGPoker today and enjoy a generous Welcome Bonus! »