Despite misses on the Main, and lower numbers than 2020, more than $90 million in prizes is a success in an uncertain year.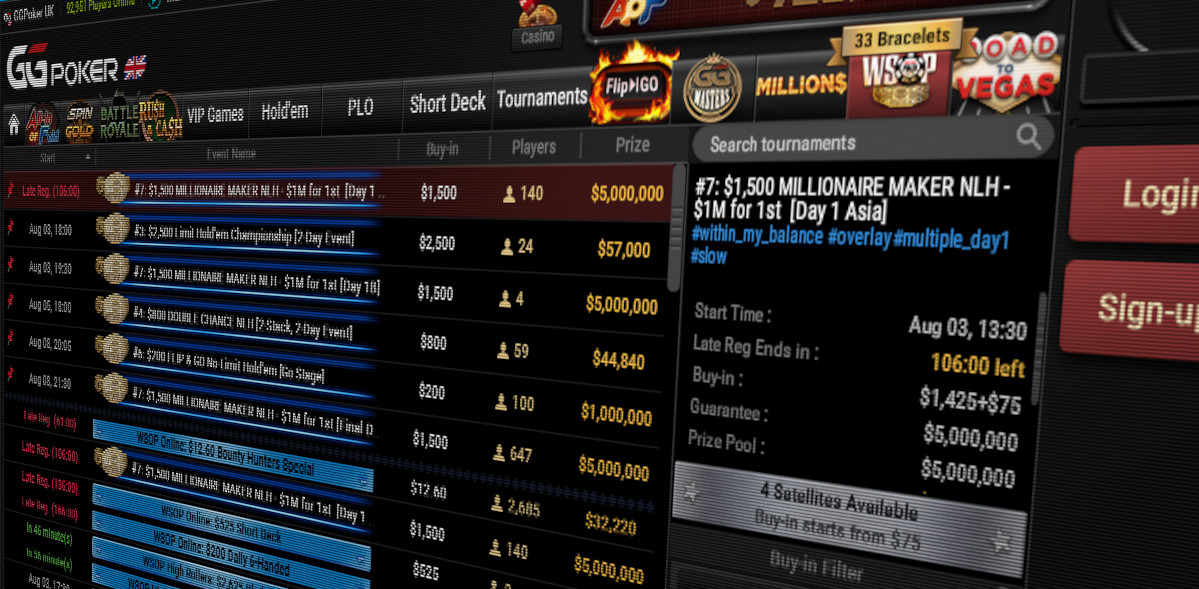 While the live portion of the World Series of Poker (WSOP) in Las Vegas is now underway, the international component of the online portion of this year's series completed in September at global online poker room GGPoker. Over 33 events, more than $90 million was collected and handed out between August 1 and September 12 at the international partner for WSOP.
The 2021 international series was smaller than 2020, but that is hardly a surprise, with the 2020 event happening amidst a global lockdown and an unprecedented surge in online gaming activity. From the outset, the 2021 WSOP Online at GGPoker was smaller, with only 33 events compared to 54 in 2020.
That means that on a per-event basis, the 2021 series was nearly exactly the same size as 2020, with both collecting about $2.73 million per event on average. Average entries were down a bit this year, coming in at about 87% of the 2020 fields.
In an unusual and unprecedented year for the WSOP, the international online events were a success with $4.35 million in rake collected along with more than $600,000 in fees. That more than covered the $563,000 in overlay the operator had to cover, and meant the series as a whole looks to have turned a significant profit.
Check out our detailed look at the series over at pokerfuse to get the story behind the numbers.
GGPoker
WSOP

Bracelet Series Overview
Total Bracelet Events 33
Prize Money Awarded $90,175,863
Avg Prize Pool per Tournament $2,732,602
Total Entries 127,969
No. of Seven Figure Prize Pool 26 (79%)
Rake Generated $4,350,955
Admin Fee Collected $617,887
Total Overlay $563,000 (Main Event)
Net Profit $4,405,841
If you don't have a GG account yet and want to learn more about how to get the best GGPoker Welcome Bonus, how to download the mobile app, what games and tournaments are offered, and why it is ranked one of the top online poker sites in the world, then check out the comprehensive GGPoker Review on our sibling site pokerfuse.