The New Jersey Classic runs Oct 24 with a Halloween treat bowl worth at least $100,000.

With Halloween a week away, New Jersey online poker players have the chance to get some advance practice with their scariest moves on the felt on October 24 in the $100,000 guaranteed NJ Classic. The $300 buy-in features a very low rake, with only $20 of the buy-in going to PokerStars, and $280 in the prize pool for players.
The weekend before Halloween, PokerStars NJ is having a party. Costumes are optional, but there will be treats for players provided by PokerStars. The $300 buy-in, $100,000 guaranteed NJ Classic starts Oct 24 with Day 1, and finishes out on Oct 25 for the final day.
The NJ Classic is just one of three games running in the three US markets PokerStars operates in. There is a similar game, the MI Classic, going on in Michigan, while Pennsylvania PA is running Pennsyl-MANIA on the same date.
There are also plenty of ways to get into the party on the cheap. While the retail price is $300, there are satellites running in the client now with multiple changes per day to win a ticket to the game starting at just $15, but some lucky players will even play the Classic for free.
In addition to the regular satellites on the schedule, there is also a New Jersey Classic Depositor Freeroll starting at 2 pm on Oct 24. There are 50 tickets up for grabs in this free-to-enter game, but the catch is, players need a ticket to get through the gates.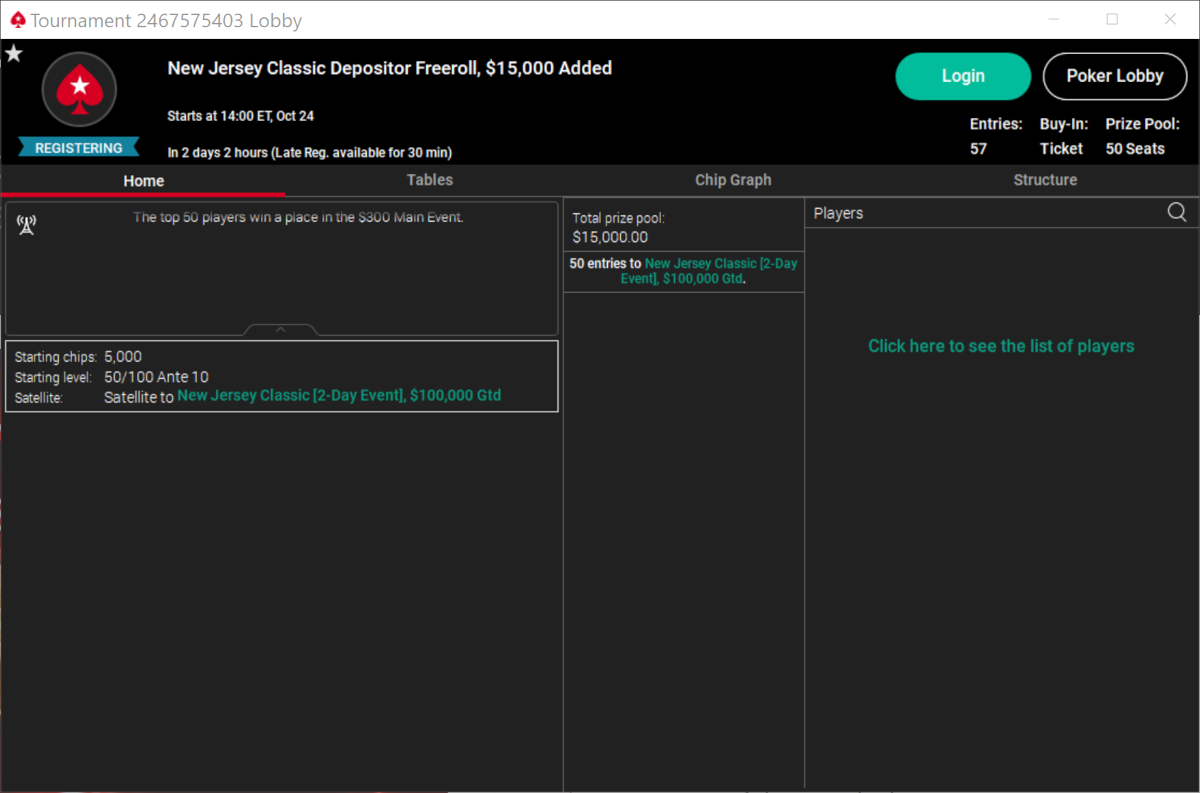 It's easy to bag a ticket though. Just make a top-up deposit of at least $30 to your existing account (or the first deposit to your new account) using the code CLASSIC21 and you'll get your free ticket to the satellite game, and a chance to get into the NJ Classic for free.
The NJ Classic starts on Oct 24 with the first of two big days of poker at PokerStars NJ. Jump into the client now to find your satellite spot for the big party this Sunday!