PokerStars hopes the new earlier start time for their flagship women's event will increase attention.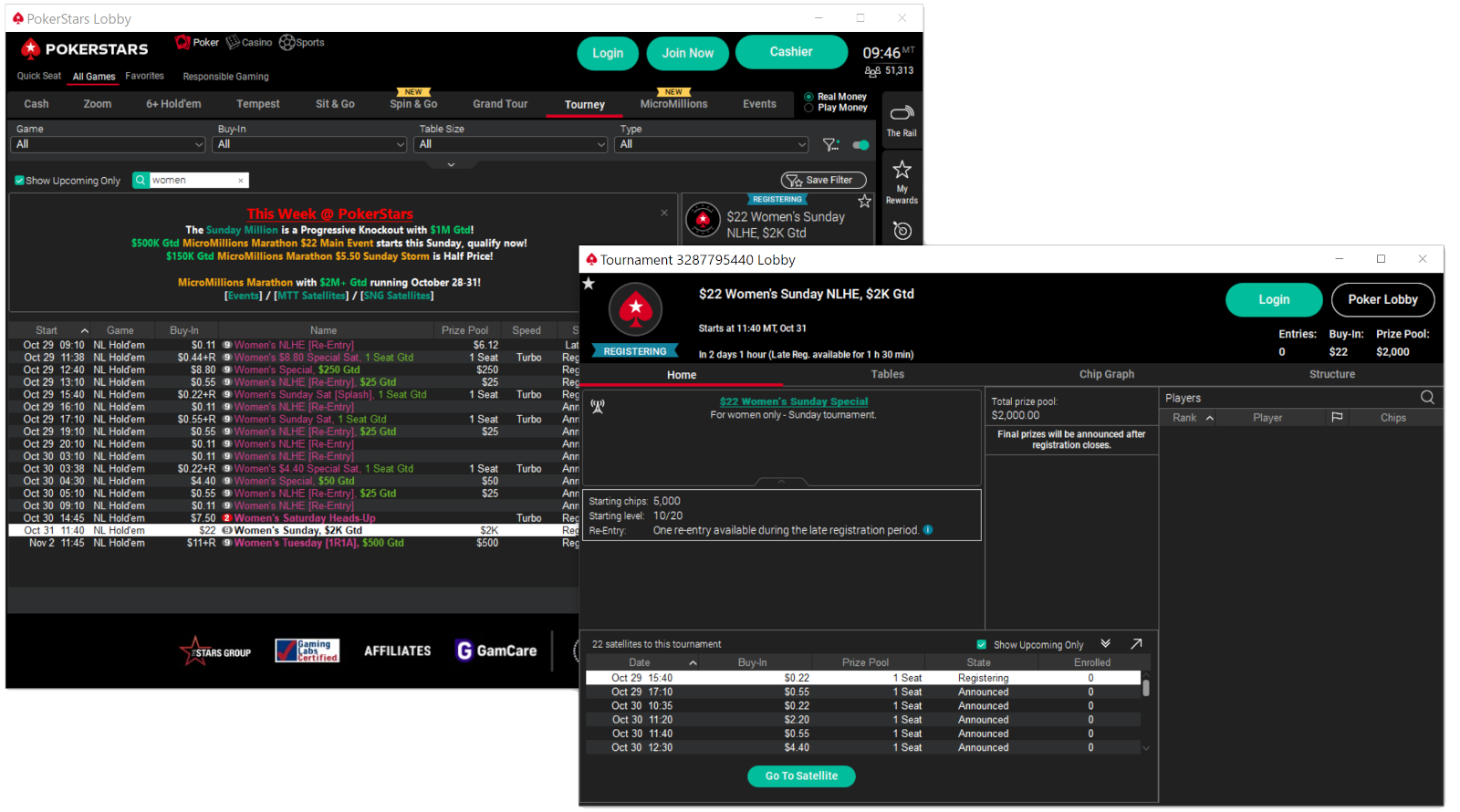 Every Sunday, PokerStars invites women the world over to have some poker fun in the PokerStars Women's Sunday.
October 31, 2021, the flagship women's-only game kicked off an hour earlier in its new time slot.
While poker as a game doesn't present many gender-related barriers, the culture of poker is a different story, and as one way to address that, PokerStars offers Women's Sunday. The $22 buy-in game with $2,000 guaranteed runs every Sunday with entry limited to women only.
Beginning with the Halloween edition on Oct 31, the women's-only game will be starting one hour earlier than usual. According to Rebecca McAdam Willetts, Associate Director of Consumer Engagement and Public Relations at PokerStars, the operator has been working hard to build its community of women.
"We've been doing a lot of work over the past year to enhance our Women's Sunday and engage our female community in a way that rewards and entertains best but also works alongside their other priorities," she said in a press release on the time change.
She noted the recent price reduction to $22 had very positive feedback with increased attendance in the game and added that the new time is a trial to see how it works for players. "As always, we'd like to hear feedback on this and many other topics and would encourage women in our community to sign up to our insights community 'Our Voices' so we can continue to improve and offer the best experience possible.
There is also extra value in the event since March of this year, with a variety of tickets including SCOOP, WCOOP, and Bounty Builder Series games. For women who are interested in poker, but concerned about some of the cultural aspects around open games, women's-only games like PokerStars Women's Sunday are a great way to get some poker experience in a more welcoming environment.
The new earlier start time went into effect on October 31, with the game now starting at 13:40 ET (18:40 BST). Satellites are running now in the client.