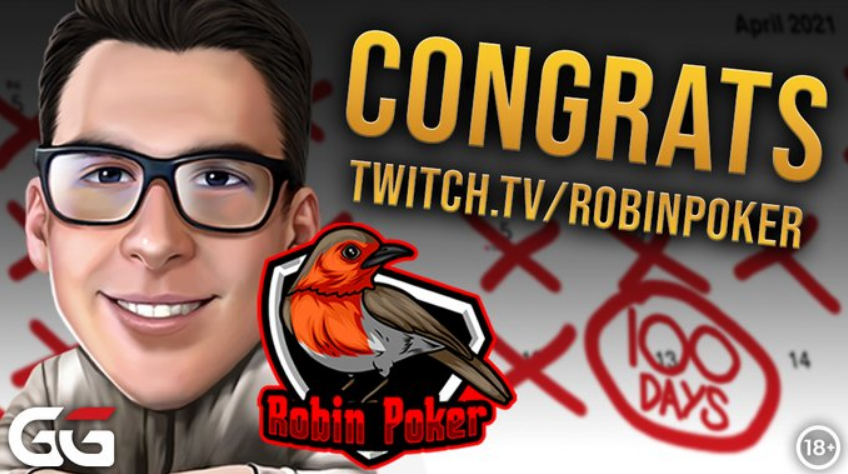 Twitch poker streamer Lukas "RobinPoker" Robinson did something incredible last week.
The 23-year-old set a world record for streaming 1000 hours of poker content in just 100 days.
Yes, only 100 days! That's an average of 10 hours of poker stream per day.
Since January 4 this year, Lukas has been streaming and playing poker for at least seven hours every single day. He didn't take a single day off and yet he profited nearly $24,000.
He outdoes Arlie Shaban's record of streaming 1000 hours of poker which he took 125 days to complete.
As per Liverpool Echo, Lukas grew up in Liverpool, England but moved to the Isle of Man three years ago. He recently quit his family's fish and chip shop to become a full-time poker streamer.
He recently shared his school yearbook photo dreaming of being a top poker player when he was just 11 years old.

Last verified: December 2023
Special Signup Offer
100% deposit bonus up to $600!
Or get up to $100 worth of rewards
Available in many regulated markets
Great

MTT

schedule including

WSOP

events
12 years later, he not only completes an incredible poker challenge but also represents one of the world's largest online poker rooms GGPoker as their Twitch Squad member.
Well done mate!