"We are getting old" says founder Mason Malmuth of the sale of 2+2.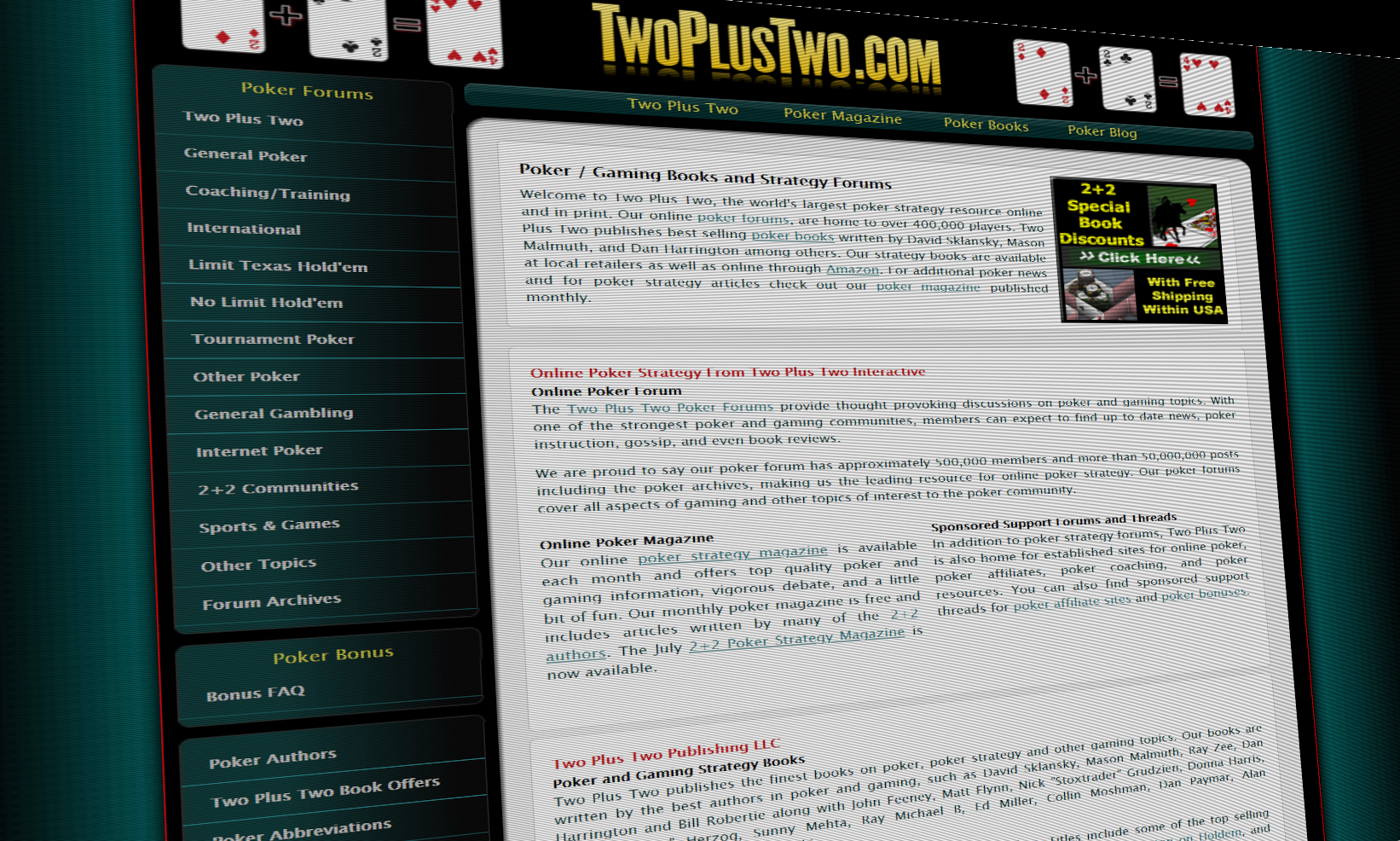 From modest beginnings in 1997, the 2+2 poker forums have grown into the go-to place in the poker world for gossip, news, strategy and more. Now, after 24 years, founder Mason Malmuth has announced he has sold the www.twoplustwo.com website to Hand2Note HUD.
Malmuth announced the sale in a post on the very website he founded. "I have an important announcement to make. This website, www.twoplustwo.com has been sold.
It's hard to believe that it was 24 years ago when twoplustwo.com was launched, and at that time when we started with just one forum, we thought it was only fifty-fifty we would get a post. But here we are many years and over 60 million posts later, and it's time for new younger people to take over and make this site better than it has ever been."
That opening led into a post that gave a few reasons for the sale. Malmuth suggested it was just time to move on and let younger blood invigorate the site again. "Those of us, including myself, who run this site are getting old," he said. He went on to describe the new owners as "new younger people who are on top of all the latest programming technology" who he expected to "make this site better than it ever was."
He finished by thanking all the people involved in the site's growth, and noting that "Mat Sklansky, Chuck Weinstock, and myself will certainly be active for some time to come." It will be interesting to see what the future holds for 2+2.