After eight years of missing the top spot, Daniel Negreanu finally books another win.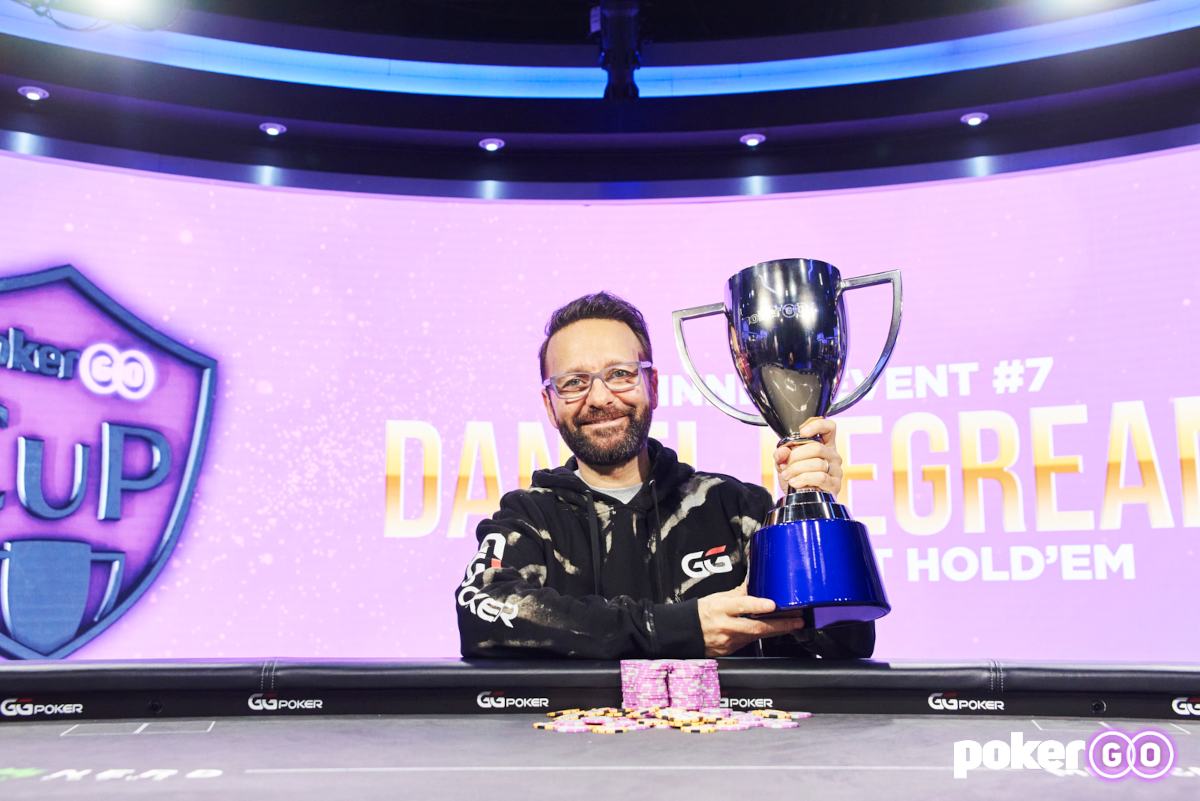 It's been a few years since KidPoker accurately described veteran player Daniel Negreanu. From the moment he burst onto the poker scene as a fresh-faced young kid in 1998 with his first win in a $2,000 Pot Limit Hold'em game for more $169,000, he started racking up an impressive resume of wins.
In his third decade in the game now, with six WSOP Gold Bracelets and more than $18 million in wins, his position as one of the greats of the game is unquestioned. But for the past eight years, he's been battling a bit of an unlikely monkey on his back—he hasn't been able to book a win since his 2013 WSOP-E bracelet wins.
It's not like he hasn't been playing well and going deep. David Lappin recently did the research on DNegs' unlikely streak. "He has been ratcheting up cashes, finishing in the money 95 times and making the final table 37 times," Lappin admitted after pointing to the losing streak.
More recently, Doug Polk, another of DNegs' critics, put up a video documenting the anti-run further. In it, Polk claimed that Negreanu has lost more than $12 million in value through that time by missing the gold medal spot.
However, that unlikely streak has now come to an end after the 46-year-old KidPoker booked his first win in more than seven years. Dnegs took down a $50,000 High Roller No Limit Hold'em event at the Poker GO Cup for $700,000.
While it wasn't a huge score from his perspective, the win did mark an end to the losing streak he's been on. It must be nice to get the monkey off his back.
Catch the highlights of Negreanu's recent win on YouTube, courtesy of Poker GO.