Popular player and media personality Carlos Welch joins Dara and David on The Lock-In after epic bracelet win.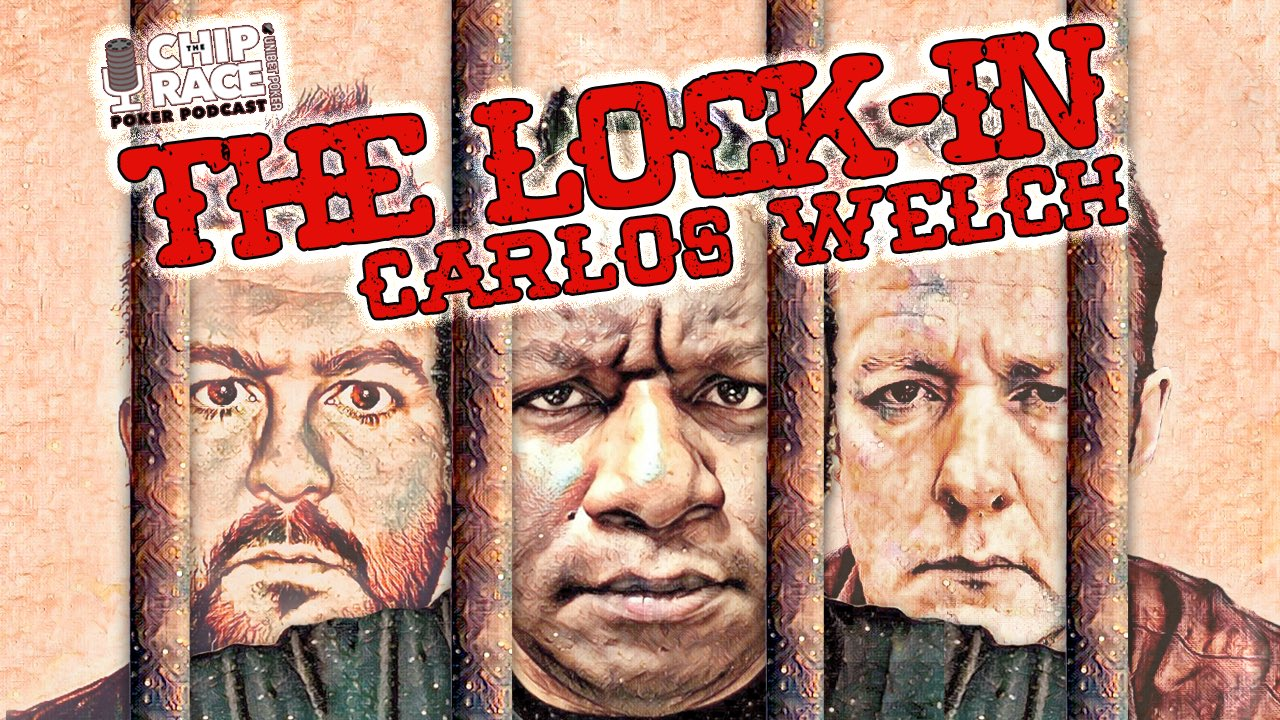 PokerNews writer and regular contributor to the Thinking Poker podcast Carlos Welch is on top of the poker world this week after winning his first bracelet in the World Series of Poker (WSOP) 2021 Online series currently running in New Jersey and Nevada. After outlasting the field of 782 entries in the Crazy Eights game for almost $125,000, Welch stopped in on the gentlemen from Unibet with an appearance on The Lock-In.
For a show that is often more of a conversation between friends than a true interview show, this edition of The Lock-In is even more of a case of friends getting together for a laugh. The warmth between the three is clearly on display through the whole episode, with hosts Dara and David speaking very highly of Welch. While they were discussing the glut of current bracelets and the possibility they might be "devalued", O'Kearney didn't directly answer the point, but noted that regardless, Welch's bracelet would never have an asterisk beside it, because of his integrity and character.
Perhaps the most interesting exchange came when the three were discussing Welch's plans for the winnings. Welch expressed appreciation at the idea that so many in the poker world supported his win, since the money won't be going back into the poker world. "I'm house shopping for my mom," he said of his plans for the prize money.
It was a poignant moment that showed why Welch stands out in the poker world. Catch the whole discussion on The Chip Race Youtube channel at the link below.