pyefacepoker went on the biggest roller coaster of his life in one hand in this epic and heartbreaking Twitch clip.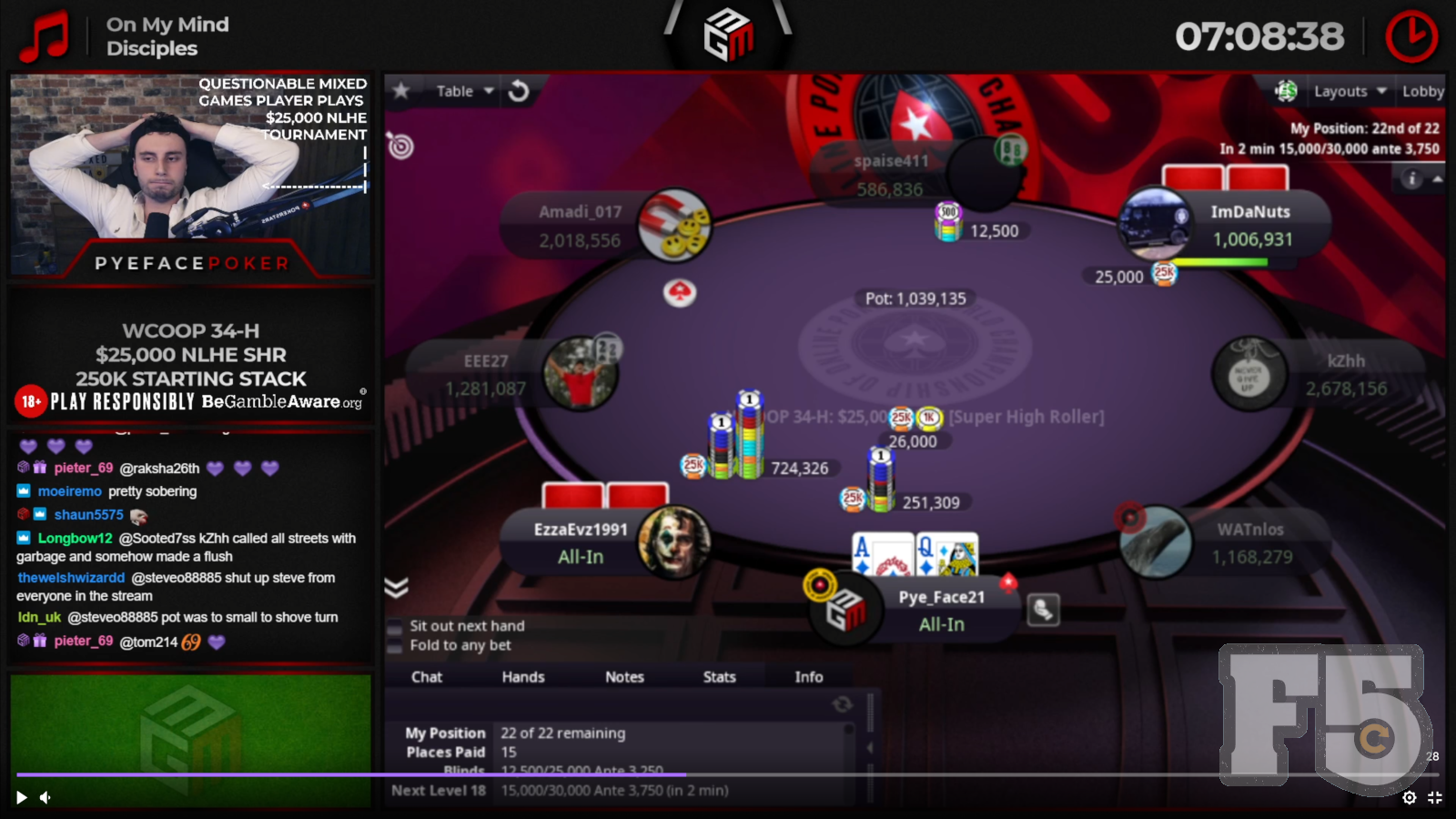 Poker is a brutal game. Every player knows it, but when it happens it can still leave them stunned and speechless. Popular streamer Mason "pyefacepoker" Pye had just such a moment recently in a massive spot in a massive game. It was a spot so stunning that both Felix Schneiders and Randy Lew stood up in sympathy with Pye.
To set the stage, Pye was deep in the $25,000 WCOOP 34-H with $3 million guaranteed on August 30, a game way above the streamer's usual buy-in. There were 22 players left with 15 paid spots, and Pye was on the short stack in middle position.
When the streamer woke up with ace-queen of diamonds, it was clear his 10 bigs were going in. "Please," he said just before shoving it in.
The rollercoaster began when the player to Pye's left reshoved with kings. Pye shook his head in disgust when he saw the kings, but managed a quiet "wow" when he flopped two pair on an all-club ace-jack-queen flop. It looked like he might get the double when another ace turned him a boat, but the ten of clubs hit the river like a gut-punch to Pye, giving his opponent's king of clubs the royal flush.
It was a crushing moment for a player on the verge of a huge score in an event well above his bankroll. No one really likes a bad beat story, and in the end kings just beat an ace-high, but the run of the cards can certainly deliver pain and punishment, and there are cases that deserve some sympathy.
Catch the heartbreaking moment below, and watch just how brutal the emptions of poker can be.