Phil Hellmuth's epic heads-up run finally came to an end after running into the enigmatic Tom Dwan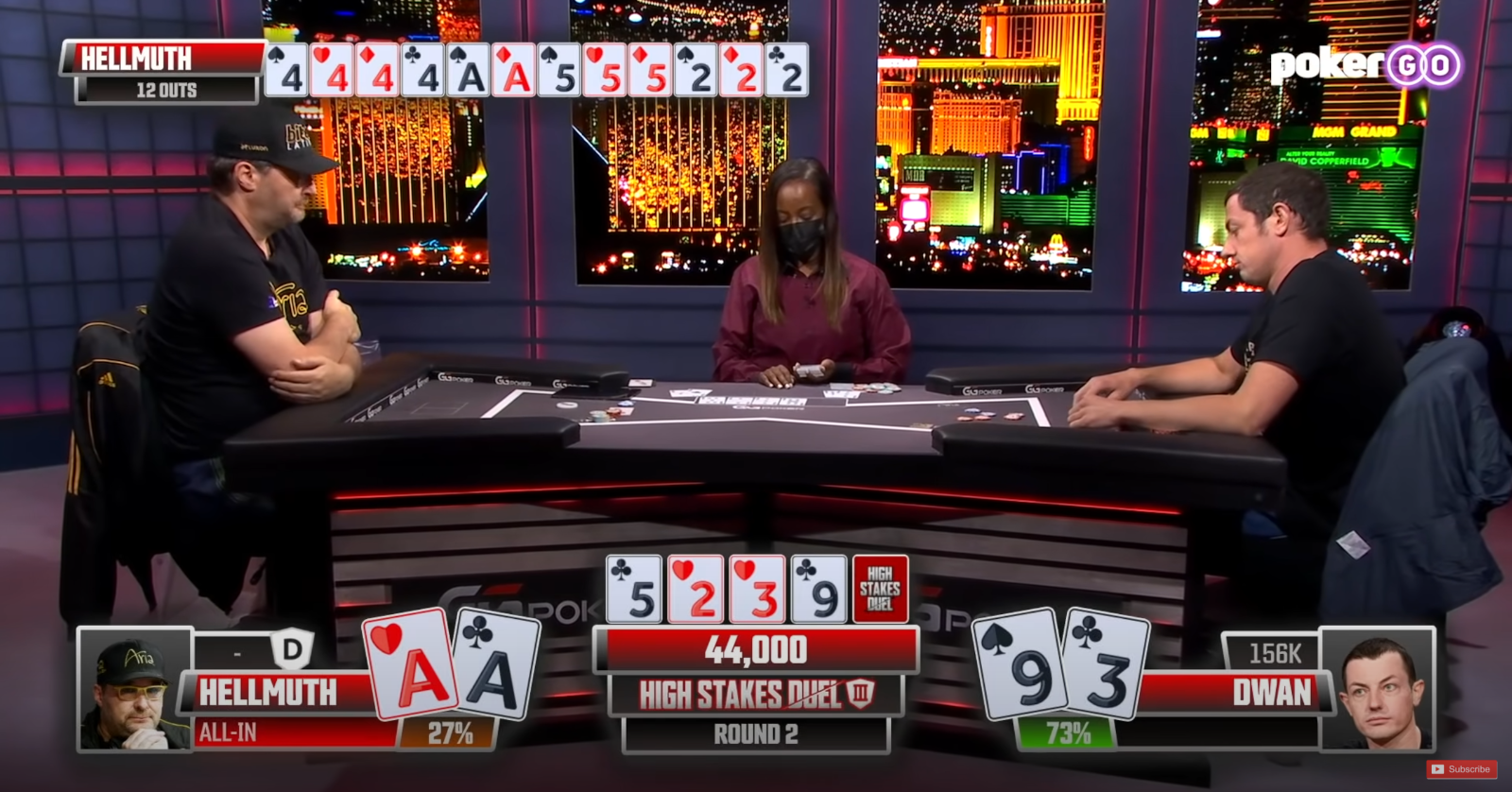 Phil Hellmuth's run in heads-up matches this year has been stellar, but it finally came to an end against one of the most enigmatic players in the game. After three wins against Antonio Esfandiari last year, and three more against Daniel Negreanu earlier this year, Hellmuth booked his seventh heads-up win recently against Nick Wright.
That opened the door for enigmatic pro Tom Dwan to step up and renew a very old rivalry. Dwan famously busted Hellmuth in the first round of the 2008 NBC Heads-up Championship when his pocket tens turned a set against Hellmuth's rockets, which set off a predictable tirade from the poker brat.
That tirade ended with a simple offer from Dwan—"Pick your stakes heads-up." It's taken 13 years for the challenge to be met, but Dawn and Hellmuth recently got at it again to renew their heads-up rivalry.
While Hellmuth's record to this point has been amazing, it seemed clear it would end eventually, but the way it came to an end against Dwan was a bit eerie. Back in 2008, the final hand began with Hellmuth limping aces against Dwan. In 2021, the final hand began with Hellmuth limping aces against Dwan.
Dwan was playing a different hand this time around, and the rest of the action went quite differently, but aces seem to be the Achilles Heel for Hellmuth against Dwan heads-up. In this case, the money went in on the flop with Hellmuth well ahead of Dwan's flopped pair of threes, but once again, it was the turn that did Phil in.
Dwan turned two pair with a nine to take the lead, and the river was a brick to send the round to Dwan. Hellmuth's new-found maturity showed through at the end of this one—there was no tirade against Dwan this time around, just a quiet handshake to seal the game.
Watch the Poker GO highlights of the epic match below, and watch history repeat itself, nearly. Thirteen years later, Dwan was once again able to get there on the turn against Hellmuth's limped aces for all the money, ending Hellmuth's storybook run in his recent heads-up matches.