Magnus joins Stapes and Hartigan on the iconic poker podcast to celebrate her being named GPI's Top Female Poker Player in the World.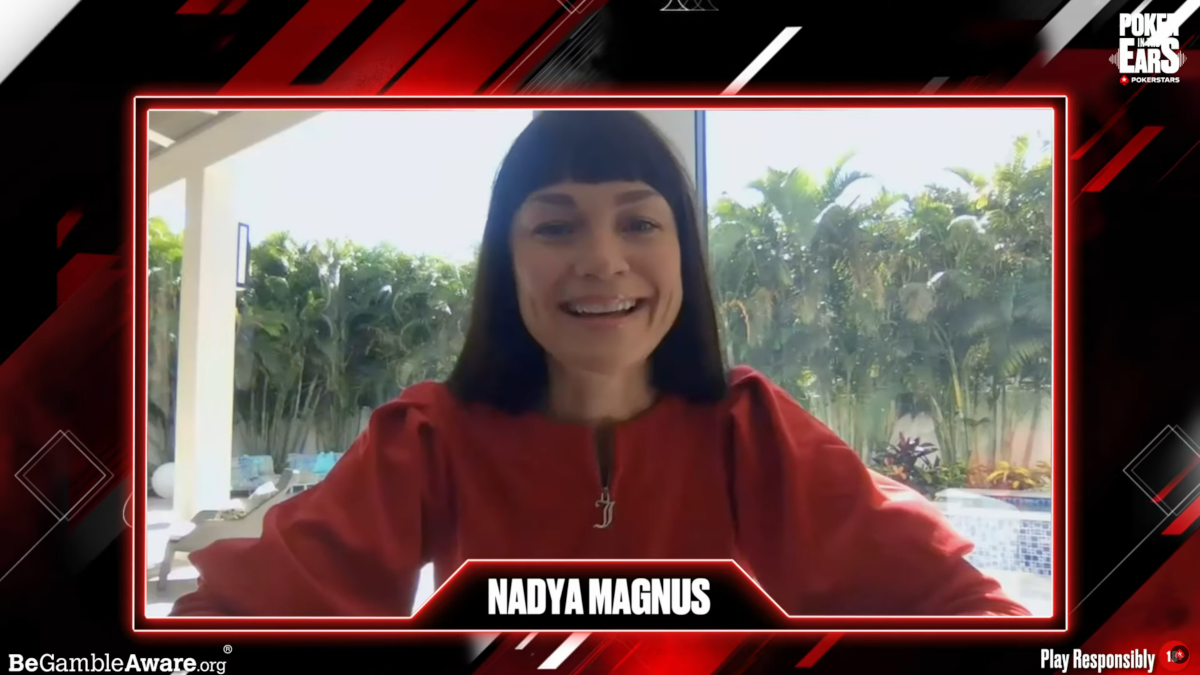 After bursting onto the poker landscape with her score of more than $63k on The Big Game, Nadya Magnus has reached the pinnacle of the Global Poker Index (GPI) rankings. With more than 2,000 points, she was named the top female poker player in the world by the industry's official global ranking system.
She was almost 300 points ahead of breakout MSPT star Kyna England in second, giving Magnus a comfortable lead on her competitors. As part of her victory lap for GPI #1, James Hartigan and Joe Stapleton welcomed her to the most recent edition of their iconic poker podcast Poker in the Ears.
It was clear from Magnus' first hands-on The Big Game, where she appeared as an early Loose Cannon, that she was destined for big things in the poker world. She played well and ran well, booking a total profit of $63,600.
Since then, she's gone on to make good on that promise. According to Hendon Mob, she's had two career wins and almost $1.3 million in lifetime earnings. Now, she can add the honor of GPI #1 to her already impressive poker resume.
Check out clips from the discussion at the YouTube link below, or listen to the full Poker in the Ears episode at SoundCloud.