Despite some technical difficulties and big overlays in some tournaments, the first PokerStars Ontario ONCOOP was largely a successful series.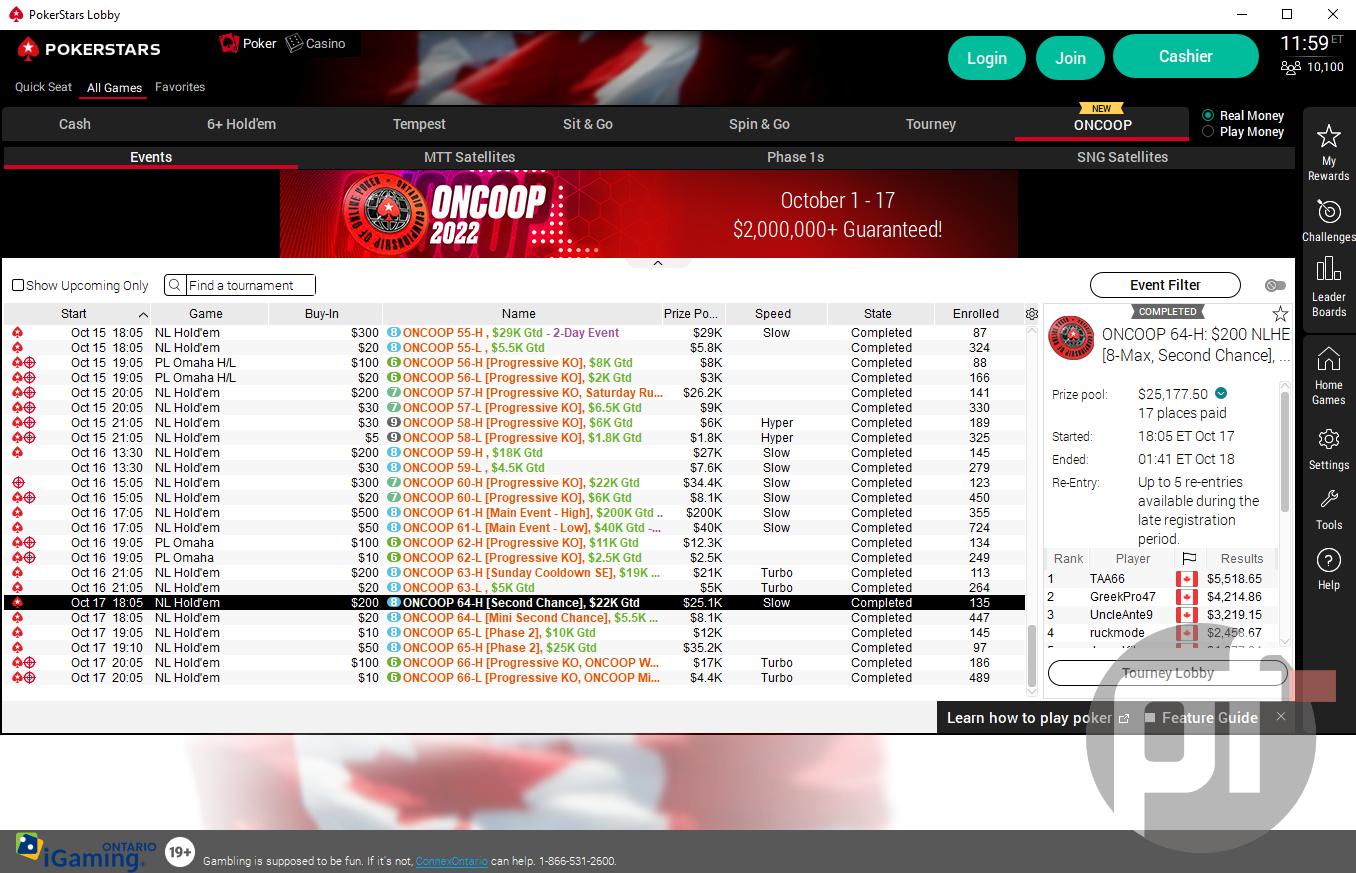 The first-ever ONCOOP is in the books, and PokerStars Ontario can rightfully call it a success. The series ended up awarding just shy of CAD $2,000,000, going well over its planned guarantee.
Players competed in 122 tournaments split into two tiers (high and low), and there was something for everyone, as buy-ins ranged between CAD $5 and CAD $2000. When it was all said and done, the first-ever ONCOOP attracted over 27,000 entries across all events.
Of course, the two Main Events were the pinnacle of the series, featuring CAD $200,000 and CAD $40,000 guarantees. Both ended up with decent overlays, but this does not take away from the success of the inaugural ONCOOP.
Many other events attracted huge crowds, making up the difference, so the series awarded CAD $1.94 million, surpassing the original CAD $1.7 million guaranteed amount for over CAD $200,000.