GGPoker Ontario is the only poker site in the province offering an integrated staking platform available to all players.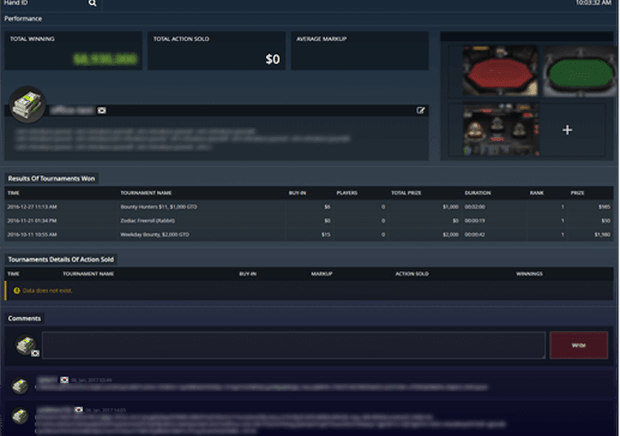 Staking has been an integral part of poker for a long time. However, the whole process can be quite tedious and risky, especially when it comes to getting paid. GGPoker Ontario offers a simple solution for all these problems.
All players at GGPoker Ontario have access to their unique staking platform, where you can both buy action from other players and sell pieces of your own tournament packages. The room deals with all the admin stuff, including the handling of money, so many of the usual risks have been completely removed.
You even have access to players' statistical information to help you decide if someone is a worthwhile investment or not. In the same vein, if you decide to put up a staking package, other players will be able to see your info.
So, if you're a fan of tournament poker, sign up with GGPoker ON and enjoy the action in any way you prefer — be it playing yourself or buying pieces of other players and sweating them as they try to capture the tournament glory!