PokerStars Ontario has hosted several successful tournament series in 2023 already, and it seems likely this trend will continue for the rest of the year.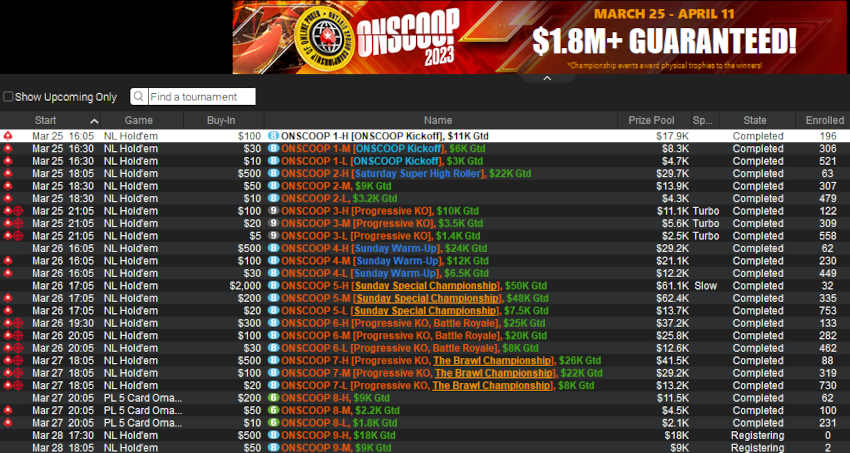 PokerStars Ontario has gone all out on tournament series this year. Since the start of 2023, the operator has successfully hosted about half a dozen series, with several of them featuring seven-figure guaranteed amounts.
Looking at the numbers, there is plenty of interest among the players in the province. While occasional events have featured slight overlays, almost all PokerStars Ontario series this year have met and even handsomely exceeded their guaranteed numbers.
Right now, the operator is hosting its first-ever SCOOP series in Ontario (ONSCOOP), and that should keep everyone busy for the first ten days of April.
While we don't know what's coming after, the operator seems set to make 2023 the year of tournaments. So, make sure to sign up for your account, and don't miss out on exciting action and big guarantees waiting in the pipeline!