Tournaments take place at PokerStars Ontario after the playoff games, featuring a prize pool of $1000 or $2500, depending on the match result.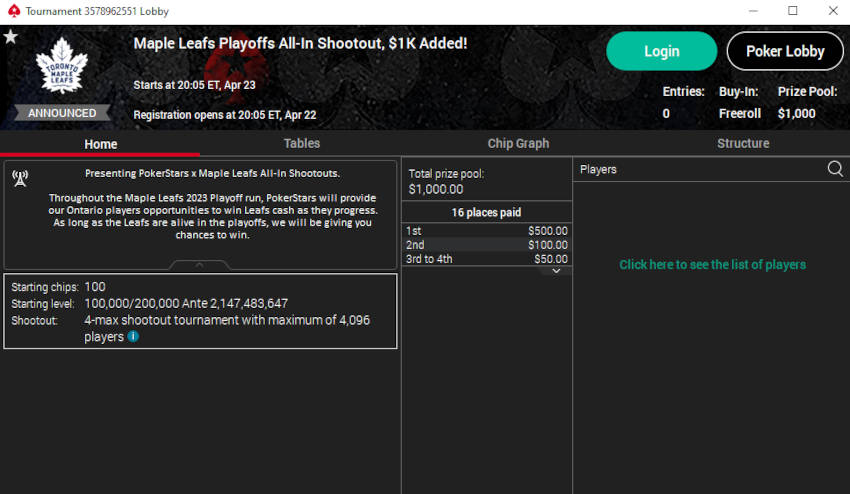 PokerStars Ontario is celebrating the success of the Toronto Maple Leafs with a series of All-In Shootout Freeroll tournaments taking place every day there is a game. Tournaments are completely free to enter and feature a prize pool of $1000 or $2500, depending on whether the Leafs lose or win a game.
Right now, there are three tournaments scheduled in the PokerStars Ontario Lobby, taking place on April 21, 23, and 25. More events will be added, though, should the Toronto team make it to the Stanley Cup Finals, as every win will result in a $5000 freeroll.
With this mini-tournament series, the already-exciting period for all Leafs' fans out there has gotten that much sweeter, as they have even more reason to cheer their team on to the finals and the eventual victory.
The registration for tournaments opens 24 hours before the start (at 20:05, local time), so you just need to access the PokerStars Ontario client once the registration begins and join the action.
No buy-in is required, and there are no hidden terms, either — just plenty of fun action and nice tournament prizes all over the shot!