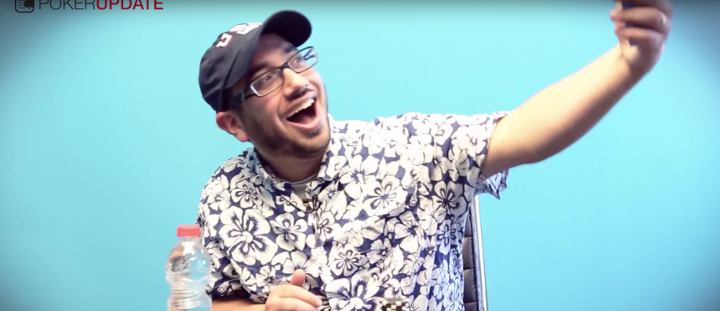 This week on the PokerUpdate.com Weekly Burn & Turn, Robbie and Shimi discuss how not to look like a rookie at the poker table. Surprisingly, the guys continued to use the term "rookie" when really they were describing how not to be Shimi The Fish at the poker table.
Be sure to check out Shimi's dramatic acting debut. He is actually pretty good!
And as usual, you won't want to miss Name That Pro with a special clue delivered by 888 Sponsored Pro Jessica Dawley. Oh, and wait until you see who the new sponsor is for this segment. We bet you can't guess!