The game is currently being trialed by PokerStars in its Italian market for real money.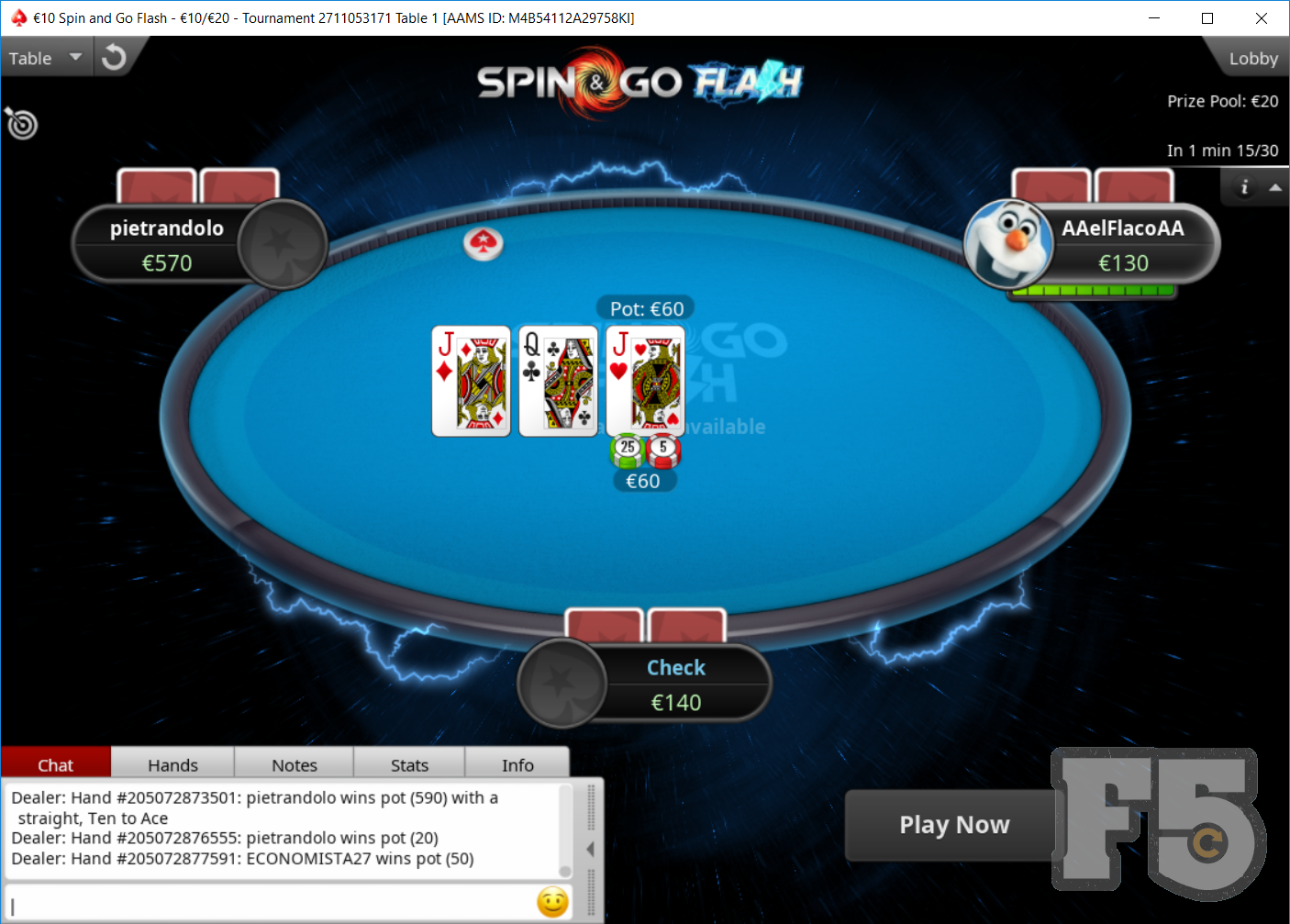 The regular Spin & Go has been designed by PokerStars to last 7 to 12 minutes on average.
Well, now online poker giant has introduced an even quicker version of it dubbed Spin & Go Flash which seems to be heavily inspired by Winamax's new Expresso Nitro.
Currently, Spin & Go Flash is being trialed in Italy for real-money and is expected to roll out to other markets including the dot-com market soon.
Sign Up To PokerStars Here And Get $30 Free Play Or Up To A $600 Bonus
In this fast & furious version, players get 300 starting stack instead of 500 and the blind levels go up every minute instead of the usual three—exactly what you'll see in Winamax's Nitro format.
You'll also notice that Spin & Go Flash does not have its own tab. Instead, it is found in the default Spin & Go tab. Players can choose to either play the regular version or the "Flash" version.
Also, if you click on the background of the table, a sparkling lightning effect takes place at the table. Currently, this is possible only in Aurora clients, PokerStars' new graphics engine released earlier this year.