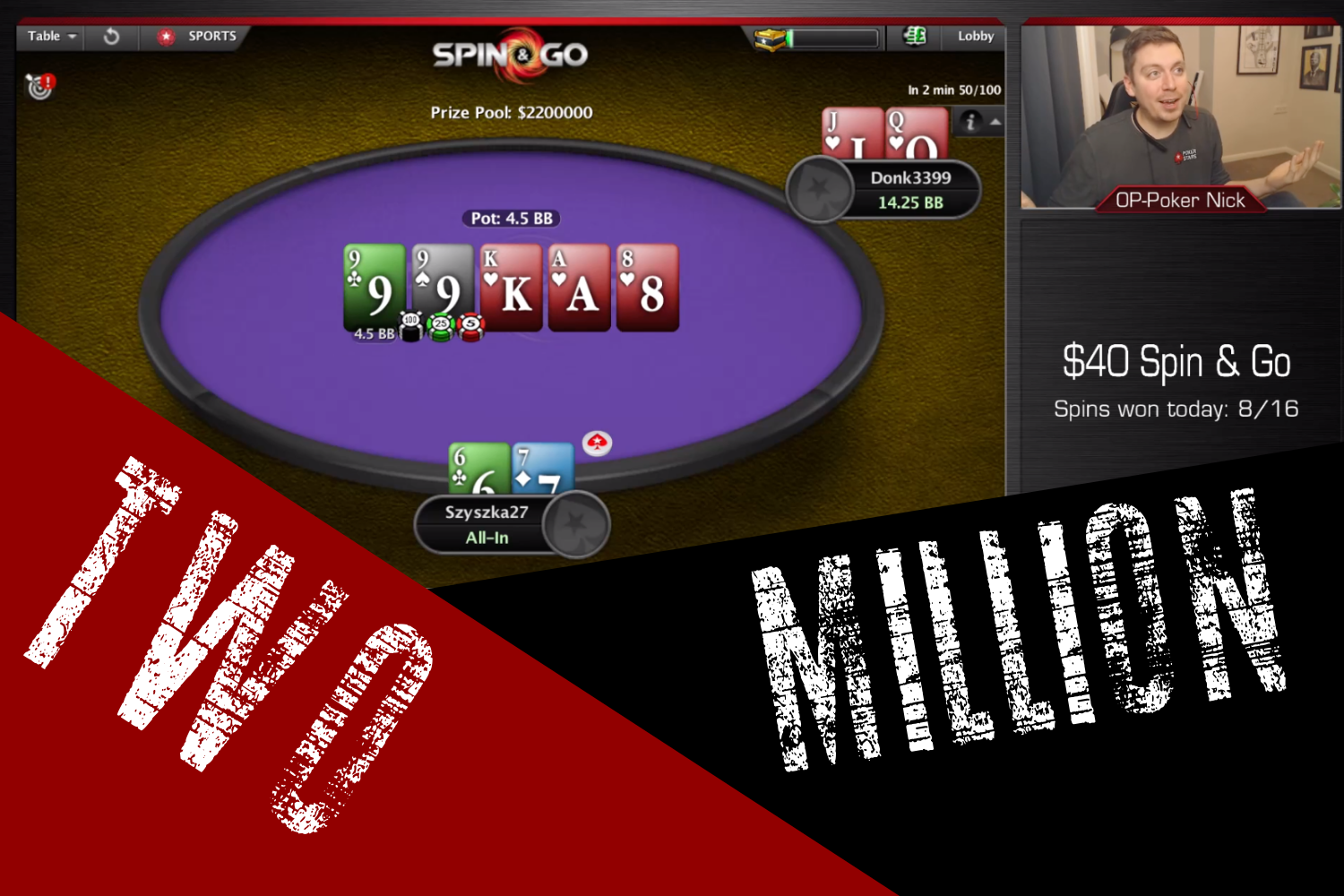 Earlier this week, PokerStars hit its biggest jackpot in a $5 buy-in Spin & Go.
The prize pool was $2.2 million. Yes, you read that right!
The likelihood of such a multiplier getting triggered is 1 in 20 million.
German player "Donk3399" kept his cool and after a few minutes play, he took down the event to become the first player to win a $2 million prize in a Spin & Go tournament.
Second and third place didn't go home empty-handed as they received $100,000 payday for their efforts.
This certainly puts this prize among the top five largest payouts to be ever awarded in online poker history.
Nick Walsh, a PokerStars Team Pro and a member of the OP-Poker team, broadcasted the action live on Twitch. Watch how the game ended below: