Despite the fact that live poker has been shuttered around the world there are still online tournaments to be played and the digital realm has experienced a roaring resurgence since Covid-19 infiltrated every aspect of our lives. Social distancing has been the best thing to hit online poker since the movie Rounders brought Texas Hold'em into the mainstream and spawned a virtual industry.
The numbers are staggering and the prize money keeps spiraling upwards as evidenced by PokerStars' 14th anniversary of the Sunday Million last week which broke last year's record of 61,342 entries with a stunning 93,016 participants with an average buy-in of $215 for a guaranteed $12.5 million in prize money. The four states in the USA that have legalized online gambling, Delaware, New Jersey, Nevada, and Pennsylvania have all seen a marked spike in player pools as well. In order to participate, players must be at a computer or mobile device within state lines and must be at least 21 years of age.
They say timing is everything and there is no doubt that GGPoker took a gamble at the right time when they signed poker pro, Danny Negreanu, to be one of their brand ambassadors back in November. As some of you may know, The Poker Kid had severed ties with PokerStars after nearly a dozen years as their ambassador and was a free agent for about six months until GGPoker came knocking and signed Negreanu to their ambassador team. The GG Masters Sunday event upped their guarantee to $400,000 and there was no dearth of players getting through via satellite tournaments or entering for the $150 buy-in fee.
Americas Cardroom has unleashed its $12 Million Guaranteed Online Poker Super Series XL which runs from March 18 through April 6 offering 171 online tournaments. The online poker business is where it's at due to the global pandemic known as Covid-19 but when the mass quarantine ends, will the massive guarantees terminate as well? The answer is yes, for all but the biggest online poker sites. Nevertheless, the influx of players and the sudden resurgence of online poker will have a lingering effect that should resonate long after the pandemic is over.
Poker Pro Willing to Get Covid-19 for Big Money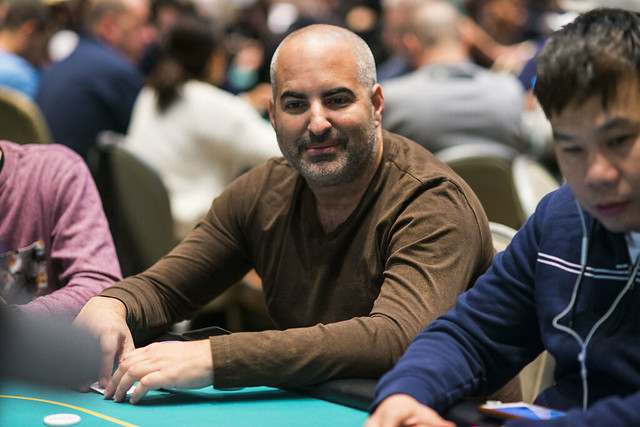 (Photo courtesy of World Poker Tour)
In one of the most outrageous stories emanating from this medical apocalypse, poker pro-Matt Glantz tweeted out the following, "Willing to contract the #coronavirus for $250k. Will immediately go into self-quarantine as to not to spread or infect anyone else. Will document entire experience daily. Always put my money (I guess body now) where my mouth is. HMU to negotiate exact terms. Let's do it!"
Well, as you can imagine the responses ran the gamut. Here are just a few:
Brandon Meyers @oncommand
I'll do this same thing for significantly less if anyone wants to save some cheese.
Nick Marchington @NickMarchington
I'll do it for $250
Veronica 2.0 @Angry_Polak
You've lost your mind. Someone check on Matt please, he's obviously on drugs
But then Glantz got a fish on the hook (or maybe the opposite can be argued) when high-stakes gambler Blake Stevenson responded with:
EM2 @EmpireMaker2
100% going to pay you to do this let's figure ok the best way https://twitter.com/MattGlantz/status/1236393981732405248 …
The pair went back and forth with Stevenson allowing Glantz a week to contract the virus while Glantz demanded three weeks. Stevenson compromised by allowing two weeks but Glantz refused to budge from his three-week stipulation. As of this writing, the deal appears to be dead but there's never a dull moment when it comes to high-stakes gamblers.
David "Doc" Sands Infected
Online poker pro, David "Doc" Sands, is the first high-profile poker player to be diagnosed with Covid-19 according to his Twitter account.
David Doc Sands @Doc_Sands
1/ I was diagnosed with COVID-19 last night. I want to share my experience in case it is helpful to others. I am 35yo male with no preexisting conditions who is married with two children. I don't smoke, rarely drink and workout 4x/week during normal times.
Despite a healthy lifestyle which includes four trips to the gym each week, Sands doesn't know how he caught the virus but was open to questions via Twitter. One of his followers asked Sands how he thinks he was infected, Sands responded, "No clue. Kids could have brought it home from school, could have gotten it grocery shopping. We simply don't know."