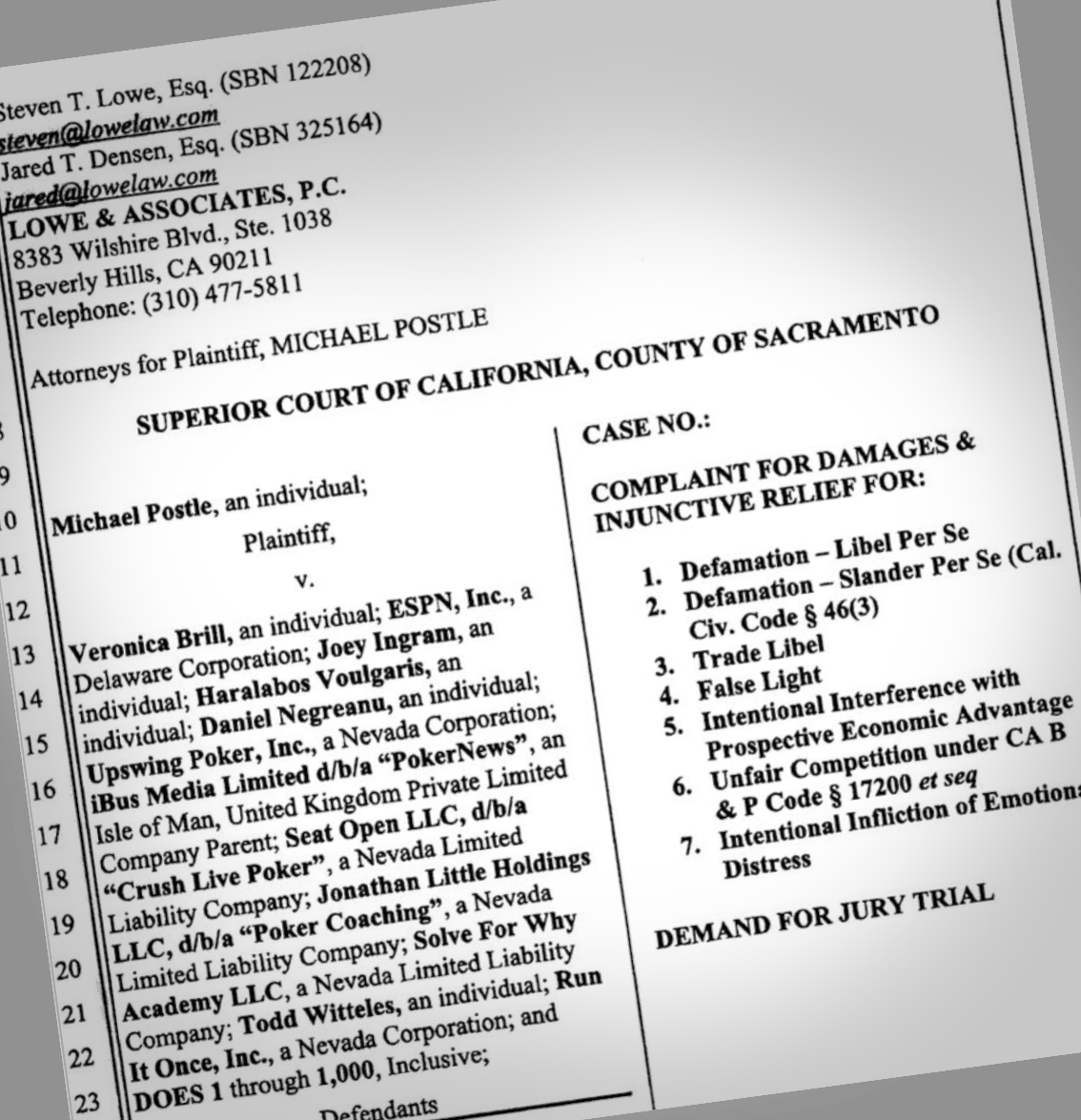 Mike Postle, the professional poker player that was sued for $30 million over cheating accusations, has now filed his own lawsuit against those he says defamed him and caused him emotional distress, among other accusations.
News of the lawsuit hit social media on Friday as fellow poker pro, Todd Witteles took to Twitter posting a copy of the first page of the suit which shows other defendants include:
ESPN – which covered the investigation into the cheating allegations
Veronica Brill – the poker player and broadcaster that initially brought the accusations to light
Joey Ingram – the professional poker player and podcaster that performed an in-depth investigation into the recoded streams
PokerNews – presumably for their coverage of the accusations
Daniel Negreanu – presumably for comments he made about Postle and the accusations
Run It Once – a company founded by poker professional Phil Galfond
Other individuals and poker related companies are also listed as Defendants in the suit.
The suit comes just days after Galfond appeared on the podcast sponsored by Run It Once Poker (also founded by Galfond) called The Rake to discuss his statistical analysis of the available hands that were at least part of the basis of the accusations and subsequent media coverage.