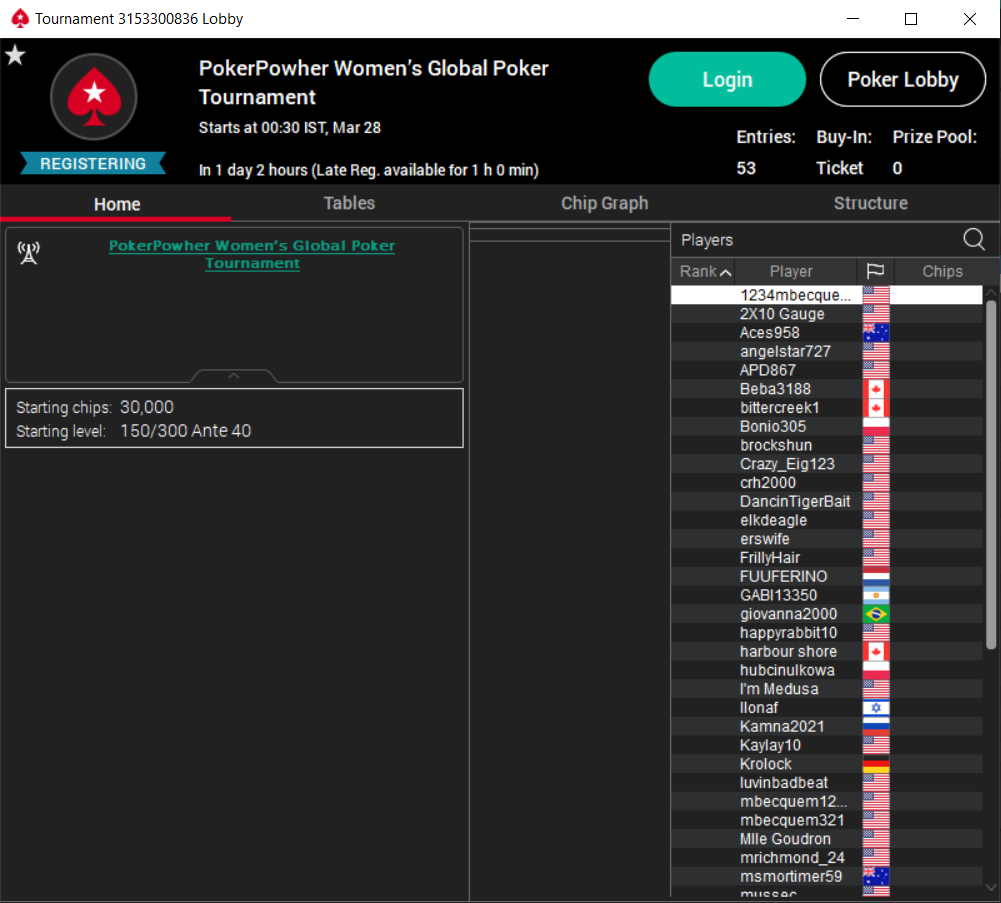 Poker Powher a women-led organization has teamed up with World College Poker to celebrate Women's History month by announcing a free-to-play global women's only tournament.
The event will run on PokerStars play money site (PokerStars.NET) on Saturday, March 27 and is open to all women over 18 years of age including players from the United States (with the exception of Washington state).
The tournament seeks to break the record for the most number of women players playing poker simultaneously.
Top nine players will compete for a variety of prizes including a PokerStars trophy, a Cancun vacation package in Mexico provided by PLOQuickPro.com, private lessons with PokerCoaching.com's poker pros Jonathan Little and World College Poker coach Alex Fitzgerald, and a ladies-only poker night organized by Poker Powher.
Female professional poker players Melanie Weisner (Poker Powher Strategic advisor) and Xuan Liu (Poker Powher instructor) will commentate on the event and will also be participating in the event with bounties on their heads. It will be live-streamed on YouTube.
"Poker Powher is committed to helping women stack their skills through teaching and practicing the game of poker," said Managing Director and General Manager of Poker Powher, Erin Lydon. "This tournament will bring leading female poker pros and teachers to the table to inspire women everywhere to play this game-changing card game."
"We are very passionate about empowering women in poker and bringing more women to the game, so we are excited to host this one-of-a-kind tournament on PokerStars.net and help pave the way for more women to get involved in the game," said Rebecca McAdam Willetts, Associate Director of Consumer Engagement and Public Relations at PokerStars.
"We have held numerous activities to shine a spotlight and celebrate our female community over the years including the launch of Our Voices earlier this month, a female insights community for all women in poker to engage in discussion and give us feedback to help ensure the game is as inclusive and engaging as possible for every player. We know there's an amazing community of women who love poker and we look forward to seeing everyone battling at the tables in conjunction with Poker Powher and World College Poker," Willetts added.