Layne Flack leads off the discussion on the latest episode of DAT, which also covers Daniel's recent success and the future of the WSOP live series.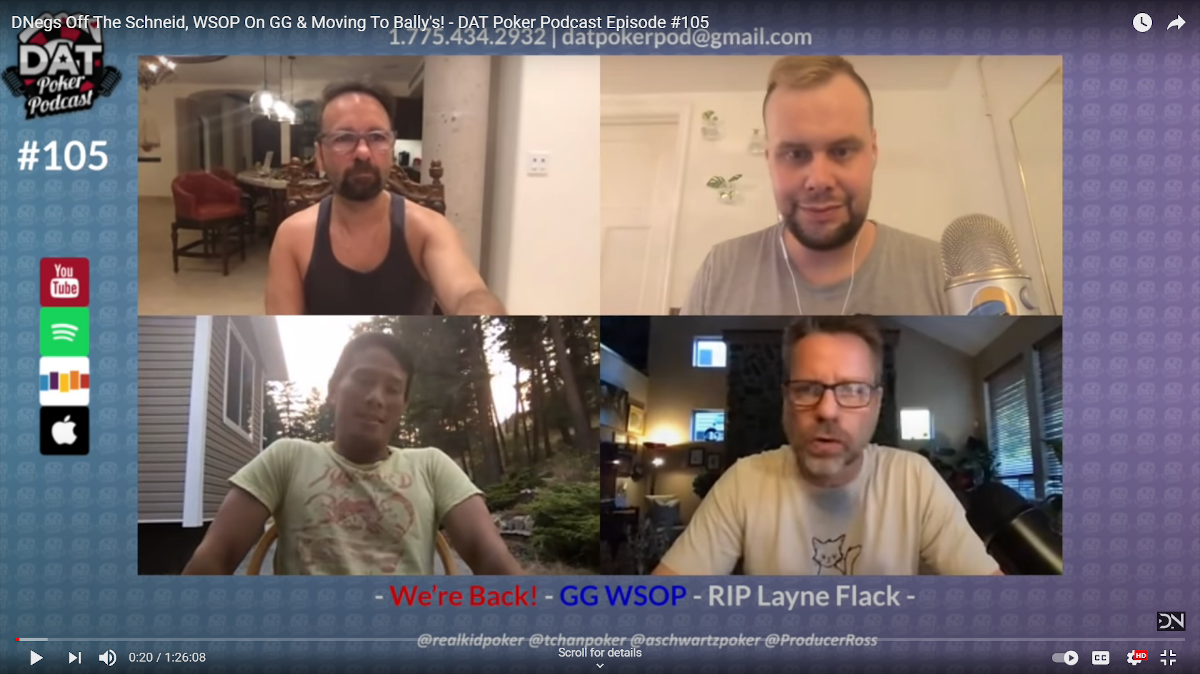 Daniel, Adam, and Terrance are back with episode 105 of the DAT Poker Podcast, bringing the usual banter, poker stories, and inside information that viewers have come to expect. DNegs joined the crew from his second home in Cabo, as he gets into the WSOP Bracelet grind on GGPoker.
The podcast covers a wide range of topics this episode, but begins with a heartfelt tribute to Layne Flack, who recently passed away. Negreanu has a long history with "Back-to-Back" Flack, and shared a number of stories from the heyday of poker, including a few from the early days when the two were both staked by Ted Forrest.
It is a lovely tribute to one of the big personalities of the game, gone too soon. The crew moved on to other topics, including some hand histories from Negreanu's recent WSOP bracelet play, as well as his recent success at the Poker GO Cup.
One of the more interesting segments deals with the bombshell news that WSOP will be moving live venues for the 2022 series, after many years at the Rio. Catch all the conversation from the latest DAT Poker Podcast at the link below.