Joined by legendary TD, Jack McClelland.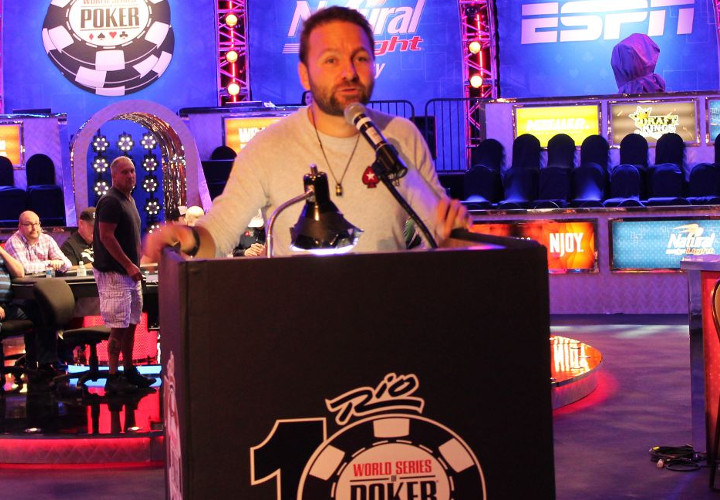 In an announcement today that everybody who was looking could see coming, the Poker Hall of Fame announced that one of the most popular poker players of all time, *Daniel "Kid Poker" Negreanu, would indeed be inducted into the Poker Hall of Fame next month.
In addition to DNegs, old school Tournament Director Jack McClelland also earned the honor and will be joining the hall with Negreanu as the 47th and 48th inductee.
Read: Daniel Negreanu's Guide For Poker Hall of Fame Voting
The pair will be honored in an official ceremony on Sunday, November 9th as a part of the November Nine festivities, the final table of which takes place the very next day.
If you didn't already know, Daniel, one of the most talkative and talked about pros playing today, sits atop the All-Time Money list and has captured 6 of those WSOP bracelets everyone always talks about.
For his part, the 63-year old Jack simply dedicated the better part of his life addressing the concerns of players through four decades of working the floor and being the decider of many-a-rulings as a respected tournament director.
The press release also included a number of humble quotes, including this one from Negreanu.
"It's an honor to be inducted alongside so many great players that have come before me. An even bigger honor to be recognized at age 40, the same age as the legend Chip Reese. Thank you to the living members of the Poker Hall of Fame and those on the Blue Ribbon Media Panel that voted for me."