Massey puts a stranglehold on the HPT POY race.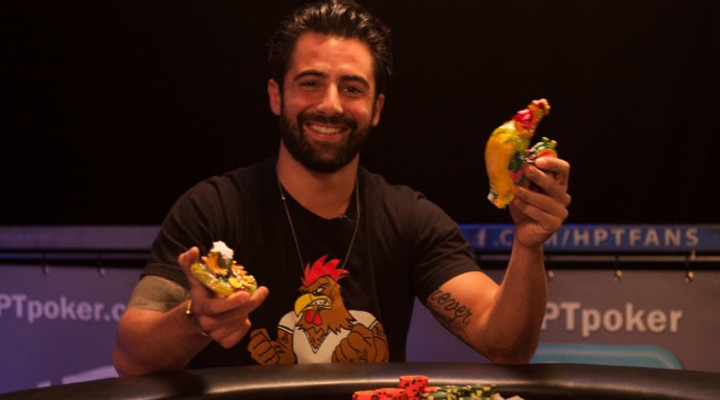 Aaron Massey is putting on quite the show on the Heartland Poker Tour.
Massey, the sometimes brash, never-censored poker pro went into the final table of the HPT's latest event at the Club One Casino in Fresno and emerged with the victory and over $77K in first place prize money.
To make it even more impressive, it was under two months ago that our pick to play Rob Stark conquered a different HPT event. Massey took down the HPT Ameristar East Chicago, his hometown, in late August for a separate $177K score.
With his 2nd outright victory Massey, who was already ahead in the HPT Player of the Year race, takes a commanding lead.
Indeed you do Aaron.
Here's the rest of the results from the Club One Casino Final Table:
1st: Aaron Massey – $77,760
2nd: Danny Gonzalez – $48,384
3rd: Dee Timmons – $29,376
4th: Jed Hoffman – $21,600
5th: Billy Huynh – $16,128
6th: Chris Taylor – $13,248
7th: Mario Sequeira – $11,664
8th: Sean Drake – $10,224
9th: Kevork Vorperian – $8,640