If poker pros populated Westeros.
The 4th season of the hit HBO show Game of Thrones is well underway and, as always, there are twists and turns coming with every episode. But with the majority of actors having their contracts coming up at the end of this season (this is not true) and HBO really looking to appeal to the poker demographic (this is especially not true) they've asked us here at F5poker to help them re-cast some key roles, from both past and present seasons, with notable poker players.
Of course, we were happy to oblige. Welcome to the Poker Game of Thrones!
Part 1 – The Co-Stars
When it comes to casting, it's easiest to start with the supporting roles (again, not true) so we've compiled some pretty great ideas for some of your favorite supporting roles.
Samwell Tarly (Jon Snow's faithful friend) to be played by David Tuthill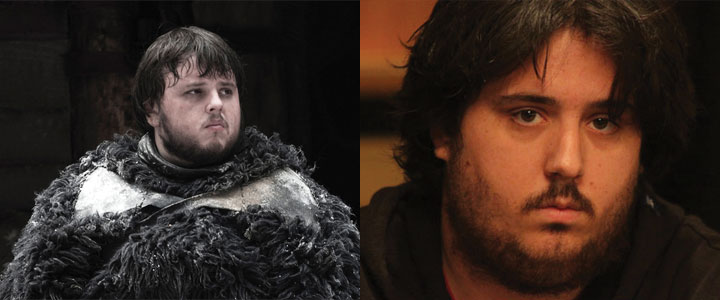 The F5poker casting office didn't deliberate about this one too much. Tuthill was a shoe-in on looks alone.
Brienne of Tarth (Jaime Lannister's one time captor turned friend) to be played by William Reynolds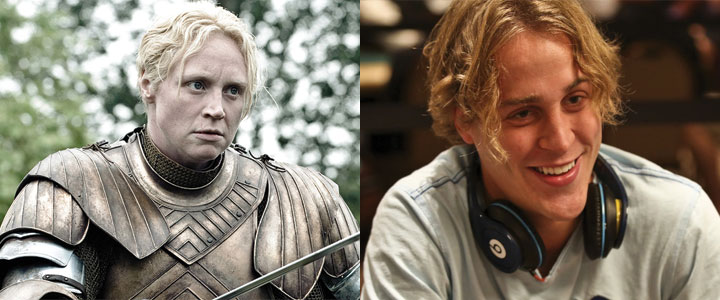 That's right, we did a little gender bending here but Reynolds not only brings those flowing yellow locks but he's quite the bowstaff aficionado as well.
Melisandre the Priestess of the "Lord of Light" to be played by Melanie Weisner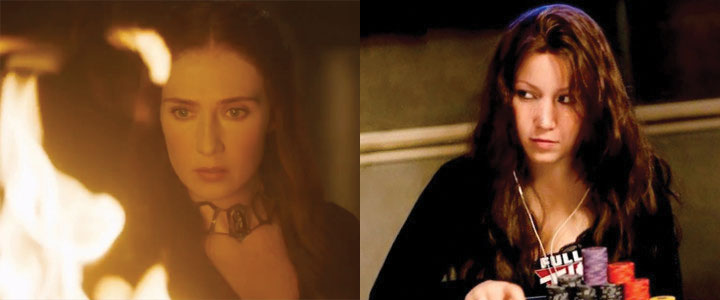 Sure, the seductive glares and flaming red hair caught our eye in the casting office, but c'mon the "Lord of Light" may as well be a online poker site that doesn't pay it's players.
Varys to be played by PokerStars' Lee Jones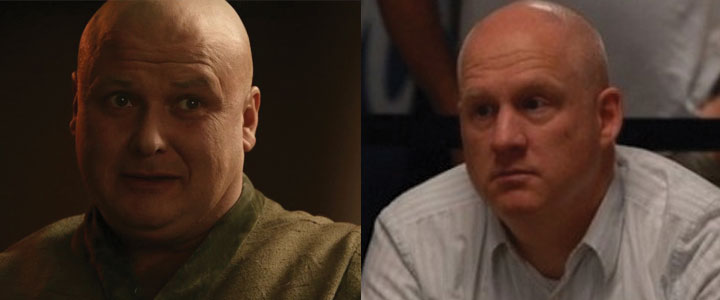 A minister of information, Jones always has little birdies whispering in his ear.
Petyr "Little Finger" Baelish to be played by Layne "Back To Back" Flack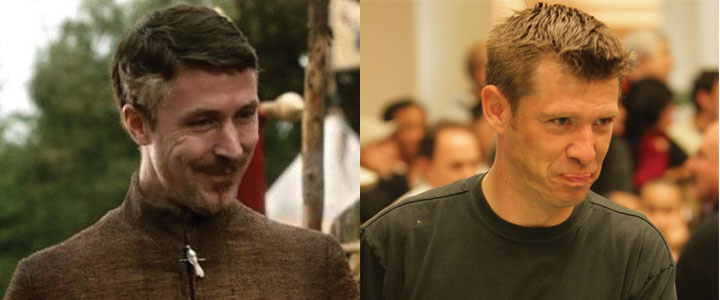 Flack really knew what this character was all about.
Khal Drogo to be played by Dan Bilzerian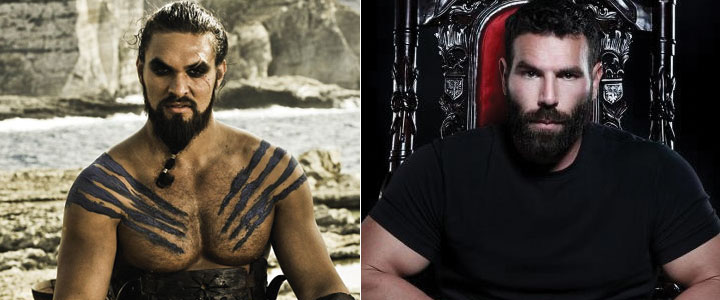 One of them is a savage barbarian who would sleep with every woman in the desert, ride a horse until it dies and destroy someone for dishonoring him, the other is Khal Drogo. They both have beards.
Walder Frey to be played by David "Devilfish" Ulliott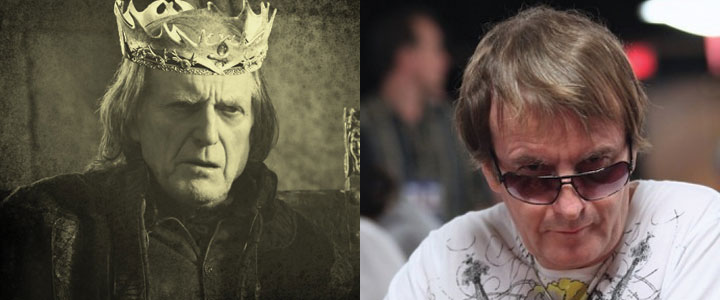 Both of these guys like to shoot first and ask questions later when it comes to being slighted.
What do you think? We'll be getting into the main cast soon and if you have suggestions – we might just use them! Hit us up in chat or on Twitter: @f5poker
Winter is coming! Check out Part 2 of Poker Game of Thrones
—
Read more F5poker awesomeness: How To Resurrect Your Dead Poker Career Part 1 – So You're Busto