Kid Poker's bottom line so far in 2014 is not too shabby.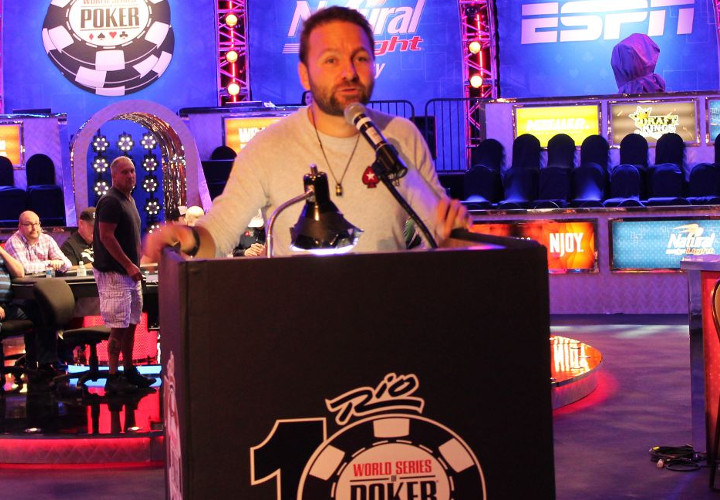 Daniel Negreanu is a man of the people and he likes to give his fans what they want. Apparently, what they want is to know just how much cash KP is raking in right now.
Happy to oblige with numbers like these Daniel first posted his final World Series of Poker numbers on Twitter.
Boom. Thanks to his nearly $8.3M One Drop score, this is a very pretty stat line. Daniel cashed in 9 events this summer, which most people would be happy with, but he also played a ton and many of those buy-ins were of the $10K variety. So, while he's got a huge number on the buy-ins he was really saved in the One Drop.
Going by Daniel's numbers, the dude's hourly rate was $24,160/hr. – just during the WSOP.
Daniel took the next step though and posted his bank sheet for all of 2014. Check it:
His cashes go up by 3, his profit by $260K but his buy-ins increase by a massive $1.7M (just under actually). Still, it's a stat line that his (and maybe his future wife's) parents would approve of.
Of course, his hourly drops to a mere $17,585/hr.
What's not there? The number he took home from his much talked about (and victorious) bracelet bet which is rumored to have been about $300k in total with $100k going to him.
Nice work if you can get it.
More: Daniel Negreanu Pays Up, Pants Off
Bonus: Daniel talks with PokerTube from his trailer behind the WSOP.