The most recent video from PokerGO on YouTube sees Ali Imsirovic puts Jason Koon in an uncomfortable spot.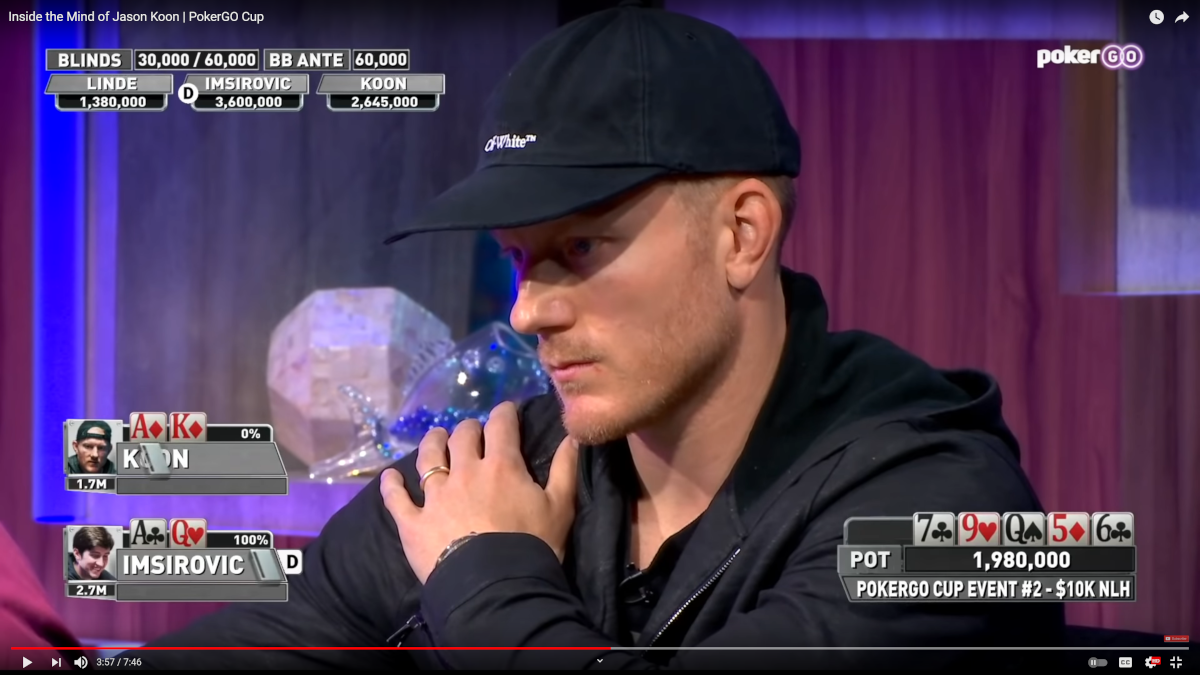 The recent PokerGO Cup was the scene of some amazing high-level poker, and the most recent hand posted to YouTube by the poker broadcaster is a great example. In the hand from the end-game of Event #2, Jason Koon is put to the test after a three-bet pre-flop was flat-called by Ali Imsirovic.
It's the sort of "standard spot" that happens multiple times per game in poker, but Koon and Imsirovic show how much of poker is a pure mental game that has less to do with the cards than it does with the players involved. Koon seems to know exactly where he is, despite some inspiring play from Imsirovic after he flopped top-top with a dominated ace. Can Koon find a way to get rid of from the suited slick?
This is a great example of great poker minds battling at the highest level the premier broadcaster in the poker world, Poker GO. Check out the full hand at the link below, and watch Koon squirm post-flop as he tries to work out what's going on.